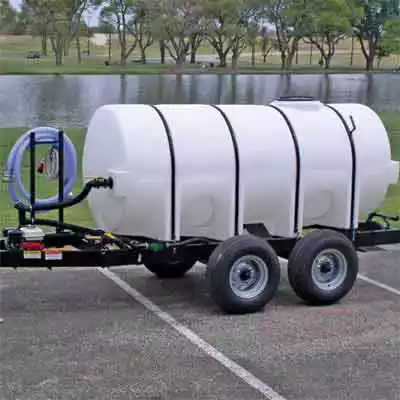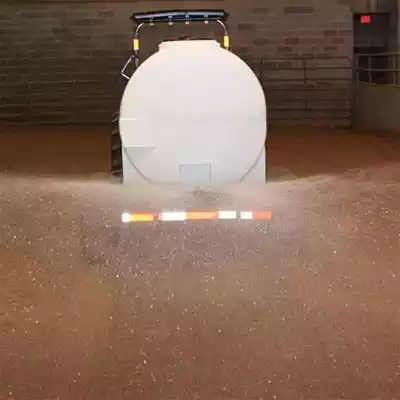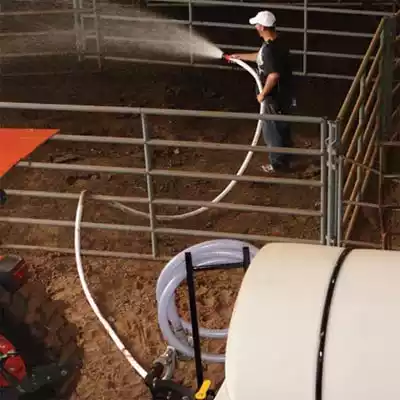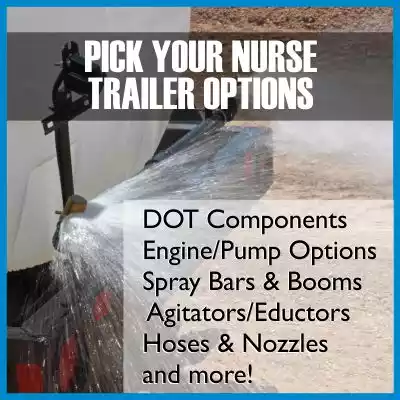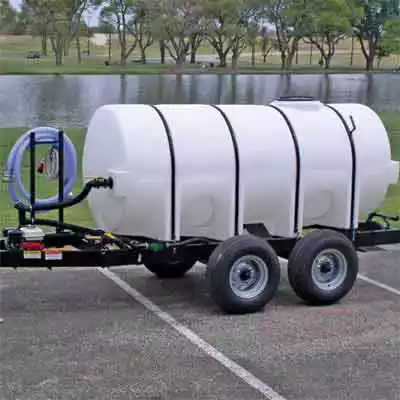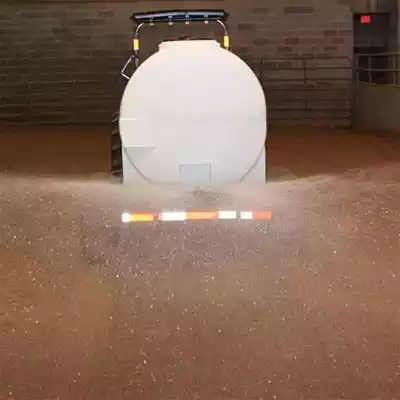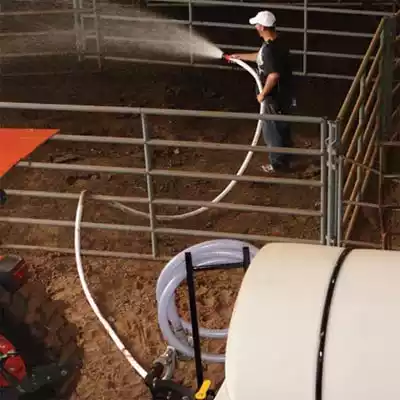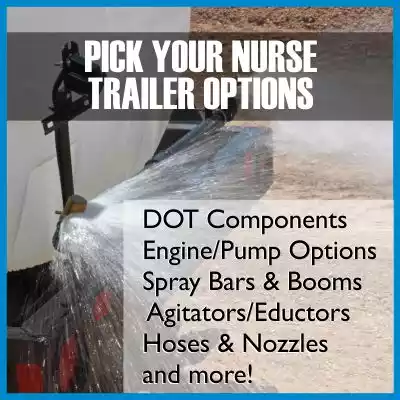 Arena Dust Control
1000 Gallon Arena Water Wagon
The arena water trailer is designed for superior arena dust control, crafted with a variety of accessories, and is super adaptable to your project. The 1000 gallon arena water wagon very water trailer is built with a high-strength polyethylene tank and steel trailer.
Ready to finance your purchase? Click here to apply for financing on this product!
1000 Gallon Arena Water Wagon Features
1000 gallon capacity poly tank
Tandem axle, with torsion springs
Spray bar, 25' fire hose and nozzle
Honda engine with 2" pump
1000 Gallon Arena Water Wagon Benefits
Easily handles dust in your arena
Perfect capacity to handle most arenas
Durable UV-resistant water storage tank
Light-duty fire suppression
Arena Dust Control Trailer Details
The arena dust control trailer comes fully equipped with standard spray equipment, hoses, pumps, and nozzles. The 1000 gallon arena water wagon has a UV-resistant polyethylene tank that is strong enough for a number of indoor and outdoor water transportation applications, thanks to its torsion spring tandem axle. Additional coatings can be applied to the tank for stronger UV protection or FDA approval. Water levels are visible through the translucent tank. The arena dust control trailer can be easily upgraded to a DOT-rated version that can easily be transported between multiple locations.
Engineered for a number of indoor arena or outdoor working conditions, the 1000 gallon arena water trailer is fully customizable with additional options and accessories to adapt to a wide range of applications. The arena dust control trailer turns custom engineering and rugged construction, into a fully customizable arena water trailer, easy to use and durable for the long haul.
Arena Water Wagon Specifications
| | |
| --- | --- |
| Tank Capacity | 1,025 Gallon Leg Tank |
| Trailer Frame | 6" Channel Iron |
| Axels | Tandem Torsion Spring |
| Dimensions (L x W x H) | 200" x 80" x 82" |
| Wheels | 15" x 8", 6" Hole; 4.62" Hole Pattern |
Downloads
For freeze protection for your water trailer or skid, our Water Trailer Heater Blankets are exactly what you need . When cold weather affects the viscosity of fuel, fluids, and other materials you can lose production time, adding additional costs. Power blankets keep your tanks and smaller corrugated/steel tanks at constant temperature, preventing fluids from freezing in extreme conditions. We customize thermal blankets to meet your specific needs, no matter the tank size or shape. Call us today to find out more!
Arena Dust Control Trailer Frequently Asked Questions
Arena Dust Control Questions and Answers
An arena water wagon has a spray bar that is an important part of this trailer's ability to control dust for horse arenas and for dirt roads on the farm. The galvanized spray bar with 25' swath comes standard with our Arena Water Wagon. The combination of the spray bar, the durable trailer, and the large capacity of the 1000 gallon poly storage tank make dust a thing of the past at your next event.
Standard features include a 1000 gallon UV resistant poly tank, dual axles with torsion springs, Honda motor and pump, 1-1/2" x 25 ft Fire Hose with nozzle, 2nd hose, galvanized spray bar, and adjustable clevis hitch.