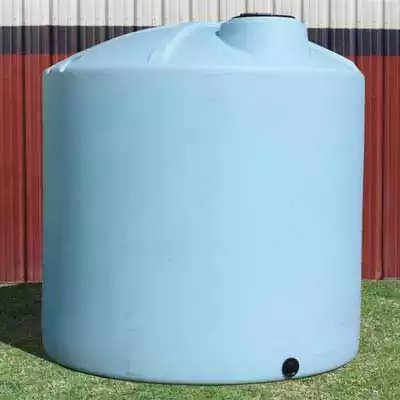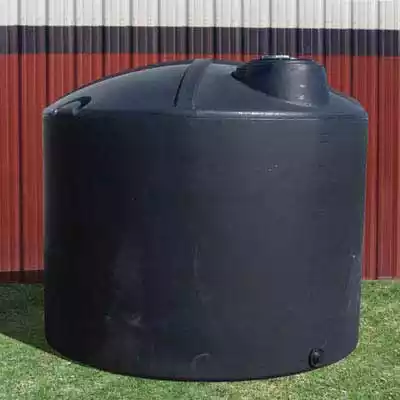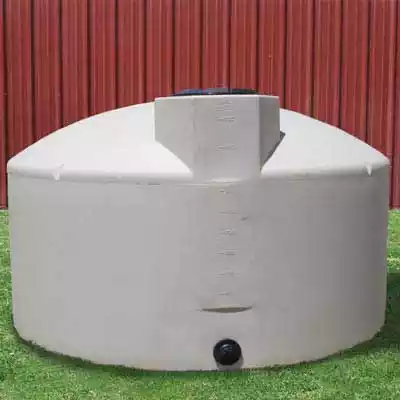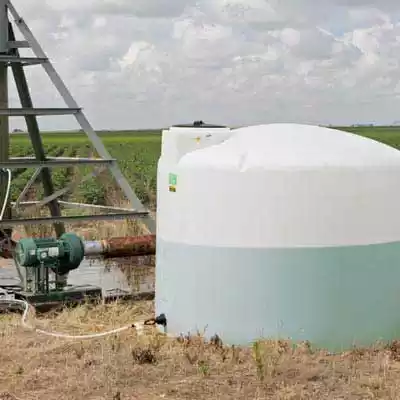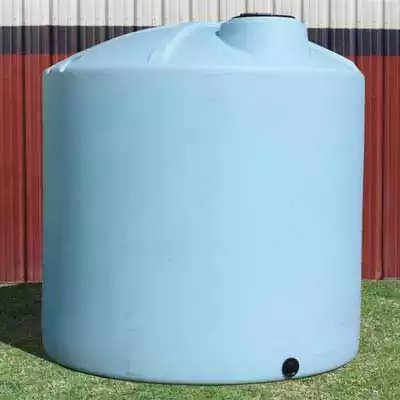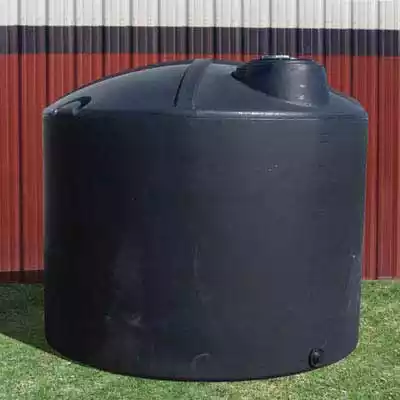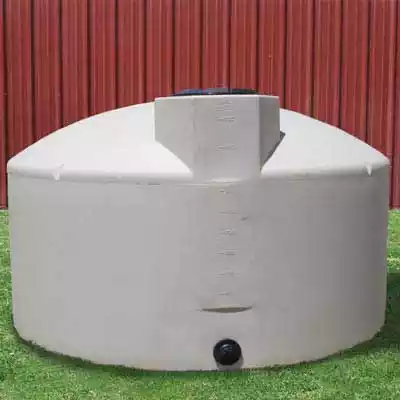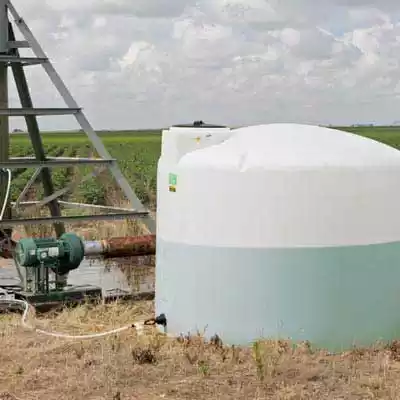 Vertical Water Tank
Vertical Water Storage Tanks
Vertical water tanks are available in capacities from 200 to 3,000 gallons and provide reliable above-ground vertical water storage year after year. Made from commercial strength poly resins, these vertical water storage tanks are equipped with vented lids. They are available for sanitary potable drinking safe water storage. Additionally, the HD Blue tank models are best for use with heavy fertilizer solutions.
Vertical Water Tank Features
Vertical poly tanks: 200 to 3,000 gallons
Natural white, buff, blue or algae resistant black
Vented lid and 2" bulkhead fitting with siphon tube
Vertical Water Tank Benefits
Designed for outdoor, above-ground use
Potable water tank option available
Heavy fertilizer tank option available
Vertical Water Tank Details
The vertical poly tank is the "go to" choice for home, farm, or industrial bulk water storage. Designed for use above ground, these vertical plastic water tanks are made from virgin polyethylene resin and molded to a specific gravity of 1.5. FDA approved resins provide a drinking water safe tank, with an algae resistant black tank option also available for potable water use. The heavy-duty blue tank is recommended for use with fertilizers or other heavy water-based non-petroleum chemical solutions. The vertical water storage tank's standard features include a bulkhead fitting with siphon hose, and a vented tank lid. Tie-down grooves are molded into the edge of the tank. The vertical poly tank is a quality-made tank from a manufacturer with decades of proven results.
These vertical water storage containers are not recommended for underground use, due to potential crushing ground pressure that can cause the tank to collapse. Burying the tank voids the manufacturer's warranty.
200-3,000 Gallon Vertical Water Tank Specifications
Tank Size
Diameter
Height
Weight
200 gallons
31"
69"
65 lb.
300 gallons
56"
34"
90 lb.
550 gallons
49"
72"
140 lb.
1,000 gallons
64"
85"
190 lb.
1,225 gallons
87"
54"
185 lb.
1,600 gallons
87"
68"
240 lb.
1,750 gallons
87"
74"
280 lb.
2,500 gallons
96"
91"
425
Tank Lid 10" Vented
200 - 1,750 gallon tanks
Tank Lid 18" Vented
2,500 - 3,000 gallon tanks
Vertical Water Tank Applications
Vertical water storage containers are used by homes, ranches, farms, and commercial operations for potable and non-potable water storage. They can also be used in storing fertilizers or other water-based chemical solutions. Vertical water storage tanks are designed for above ground use and come in a variety of sizes and capacities. Visit our Specialty & Custom Made Tanks page for more options.
We offer a wide variety of custom plastic tanks that can be customized to your specifications. You can choose from different colors, designs, and sizes to make your tank unique and perfect for you! Please feel free to visit our Marine Holding Tanks website to learn more about other products and services.
Vertical Water Tank Frequently Asked Questions
Vertical Water Tank Questions and Answers
We do not recommend using the vertical water storage containers underground. Ground pressure can collapse the plastic tank and voids your warranty. If using in an underground application, it is best to place an underground reinforced wall between the vertical plastic water tank and the ground. This can prevent outside pressure on the tank.
Vertical water tanks make better use of space, requiring less ground area. This translates into cost savings if you are preparing a foundation for the tank. They also provide better and more even water pressure naturally, offering increased flow when dispensing water from the tank and reducing pumping costs. Horizontal tanks, however, are easier to transport.