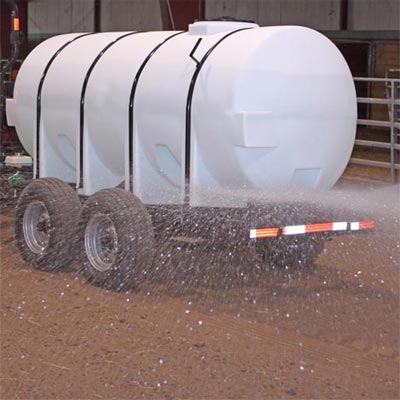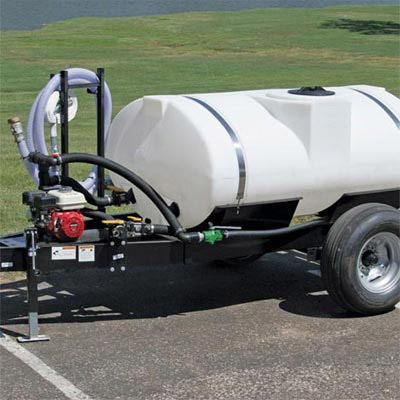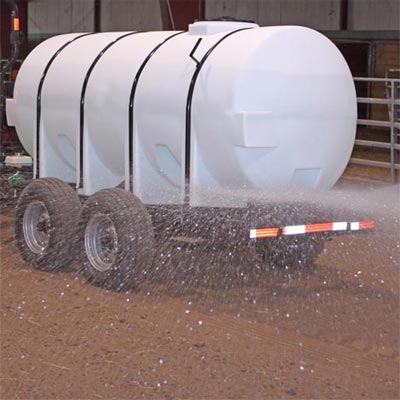 Horse Arena Water Trailers
500 Gallon Arena Water Trailer
Horse arena water trailer are designed for riding arena dust control and to haul water. The high-strength polyethylene tank and steel trailer can be outfitted with a variety of accessories, making each 500 gallon arena water trailer project-specific depending on the arena application.
500 Gallon Arena Water Trailer Features
500 gallon capacity poly tank
Single axle, with torsion springs
Spray bar, 25' fire hose and nozzle
2" pump ratchet on/off ball valve
500 Gallon Arena Water Trailer Benefits
Easily handles dust on your site
Perfect capacity to handle most arenas
Durable UV-resistant water storage tank
Turnkey, ready for immediate use
Horse Arena Water Trailers Details
All our horse arena water trailers come equipped with standard spray equipment, hoses, pumps, and nozzles. The 500 gallon water wagon has a UV-resistant polyethylene tank that is durable enough for a number of indoor and outdoor water hauling applications. Additional coatings can be applied for stronger UV protection or FDA approval. Water levels are visible through the translucent tank. All tanks are highly resistant to rust and corrosion. Our horse arena water trailer is built with quality construction and is engineered to be simple and user friendly. The arena water wagon is versatile, durable and economical.
500 Gallon Arena Water Trailer Specifications
| | |
| --- | --- |
| Tank Capacity | 500 Gallon Elliptical |
| Trailer Frame | 6" Channel Iron |
| Axels | Single Torsion Spring |
| Dimensions (L x W x H) | 148" x 78" x 64" |
| Wheels | 15" x 8", 6" hole; 4.62" hole pattern |
Arena Water Trailer Applications
Designed for several outdoor working conditions, the arena water trailers are fully customizable with additional options and accessories. It is perfect for not only for arenas but also for ranches, farms, livestock auctions, access roads, and even light duty fire suppression for grass or hay fires.
Frequently Asked Questions
Horse Arena Water Trailers Questions and Answers
Paddocks can and should be freshly watered. The 500 gallon horse arena water trailer is perfect for spraying corrals, due to their small size and mobility. Additionally, our water tanks can store and transport potable or non-potable water.
A horse arena trailer comes standard with a 500 gallon UV resistant poly tank, a Honda Motor, 2" pump, galvanized spray bar, 1-1/2" x 25' fire hose, and an adjustable clevis hitch. The 500 gallon water trailer also comes with a single torsion spring axle.