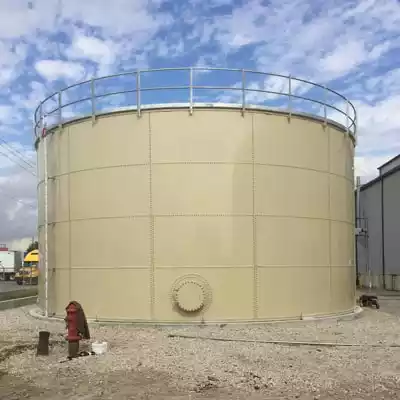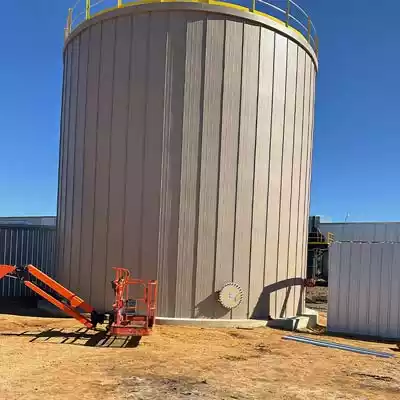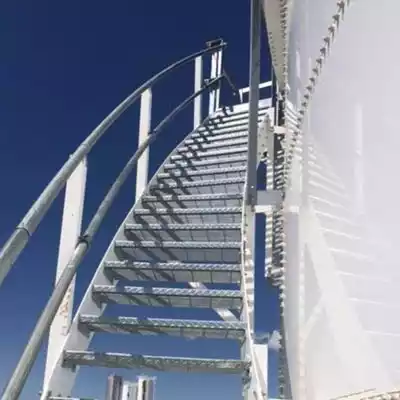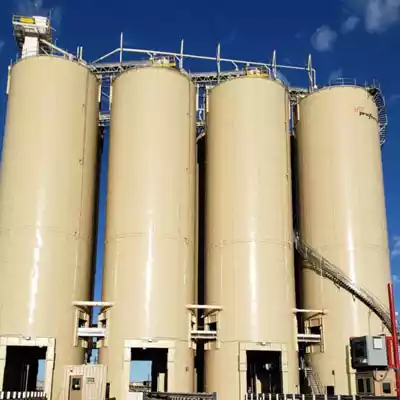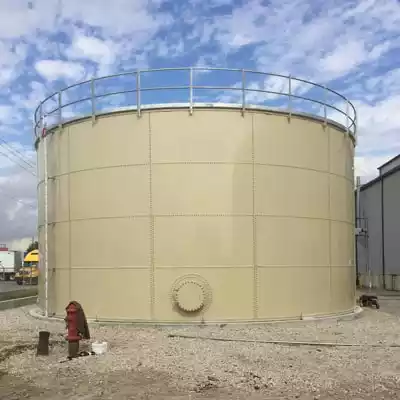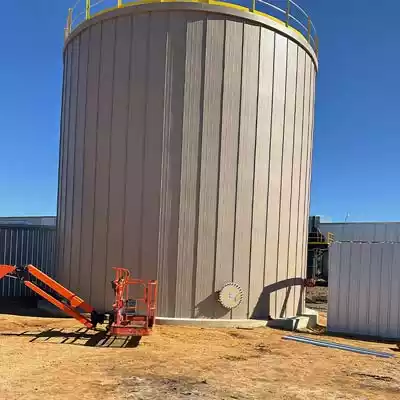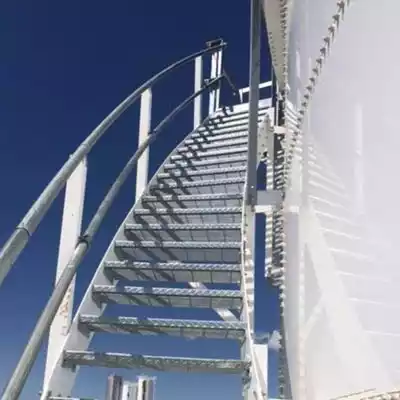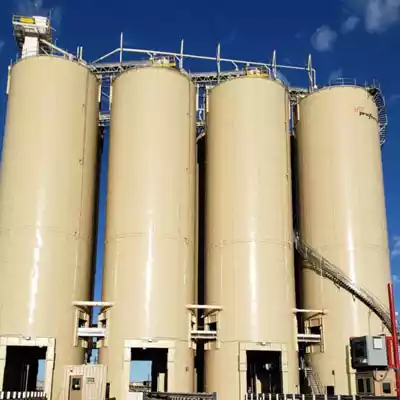 Bolted Steel Tanks
Steel Water Tanks
One Clarion bolted steel water tanks are made with lightweight, straight-seam, flat panels for durable water storage. Our AWWA D103-09 and NFPA22 tanks are certified for potable water. These large steel water tanks are a strong and economical option for water storage, irrigation, fire suppression, and commercial liquid storage. Bolted steel tanks are compact and lightweight for shipping, customizable for your specific project, and easy to install onsite.
Bolted Steel Tank Features
Straight seam, flat steel panels
½" Steel plate AWWA designs
6 roofs options available
Meet AWWA D103-09 and NFPA 22 Standards
Engineered for self-supporting steel decks
Powder-coated liners options
Onsite installation
Bolted Steel Tank Benefits
Long-lasting and safe water storage
Potable water approved
Increase durability and capacity
Installation options available
Custom sizes and designs
Great for tight or rural areas
Can be used in multiple applications
Bolted Steel Water Tanks Details
Our powder-coated galvanized or epoxy panels are corrosion and rust resistant, providing durable, long-lasting liners. AWWA D103-09, NFPA22 certified, tanks are ideal for potable and non-potable water storage. Our steel tanks make a great choice for chemical, industrial, municipal, and commercial projects due to its unequaled strength. Offered with a variety of roof styles, tanks are suitable for both structural and aesthetic considerations. See all of our tank options and additional appurtenances available in our Bolted Tank Flyer or talk with one of our tank specialists.
See Bolted Tank Details & Specs Here:
Bolted Steel Water Storage Tank Applications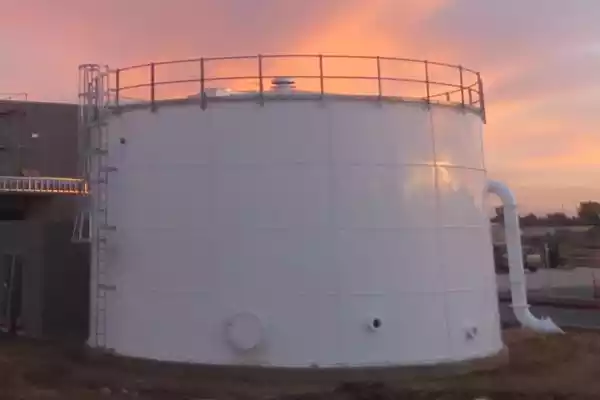 Steel water tanks are perfect for many industrial, municipal, and storage projects. Use for a wide range of applications including fire protection, wastewater, irrigation, stormwater storage, rainwater harvesting, and more. see our 5,000 gallon Water Tanks.
Other uses include:
| | |
| --- | --- |
| • Fresh Water | • Mining |
| • Processed Water | • Irrigation |
| • Water Treatment | • Chemicals |
| • Graywater | • Frac Water |
| • Agriculture | • Drinking Water |
Bolted Steel Tank Accessories
| | |
| --- | --- |
| • Filtration Options | • Heaters |
| • Sides Ladders on Request | • Insullation |
| • Accessible Hatch on Some Models | • Discharge Valves |
| • Stairs on Request | • And More |
Bolted Steel Water Tank Frequently Asked Questions
Bolted Steel Water Tank FAQs
Powder-coated galvanized or epoxy paneled steel water tanks are a cost effective option, saving you time and money compared to other bulk storage solutions. Capacities, coatings, and additional appurtenances all contribute to the overall price of our steel water tanks. Because our light-weight panels are shipped and assembled on site, you also save on installation costs. Our bolted steel tanks have an extended lifespan, saving you even more. Have more questions about our bolted steel water tanks price? We can help. Give us a call at 863-261-8388
Because water is such an important commodity, the applications for steel water tanks are seemingly endless. From potable drinking water storage, to domestic water storage for everyday use, storing water in a bolted steel water tank provides durable, reliable water on demand. Tanks can also store water for fire suppression, irrigation, and even wastewater.