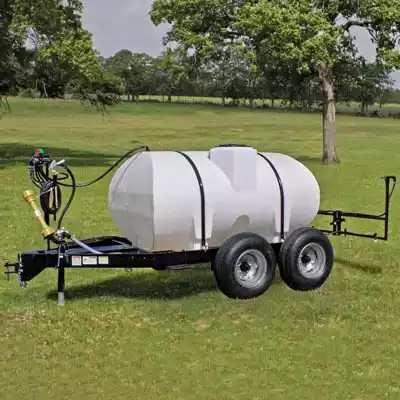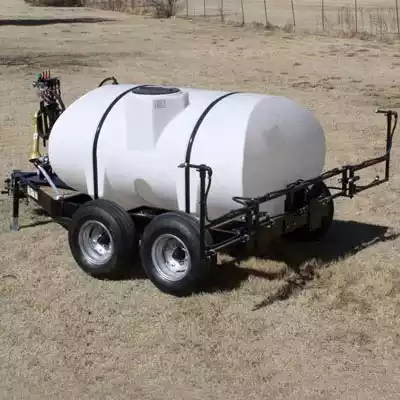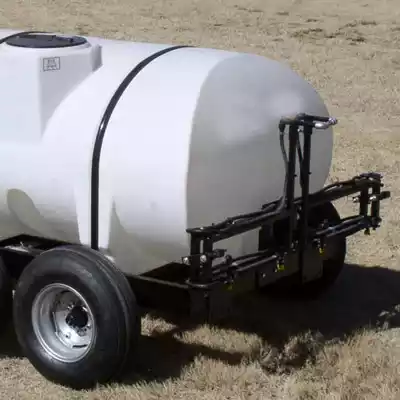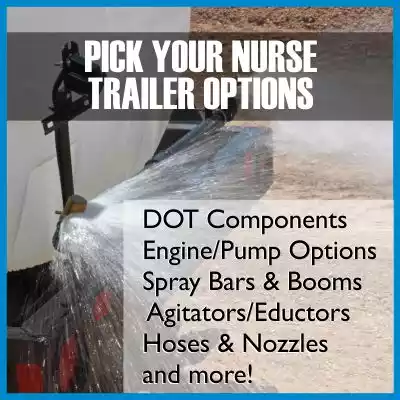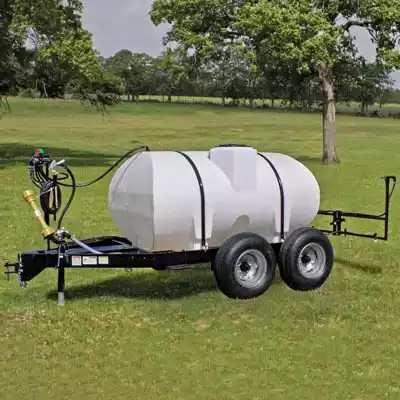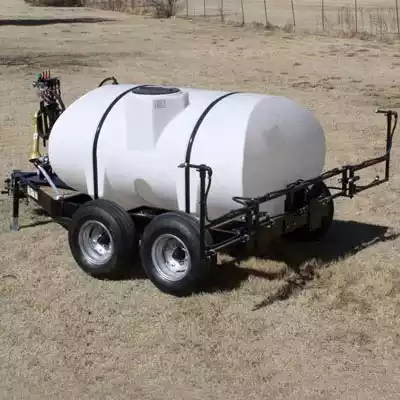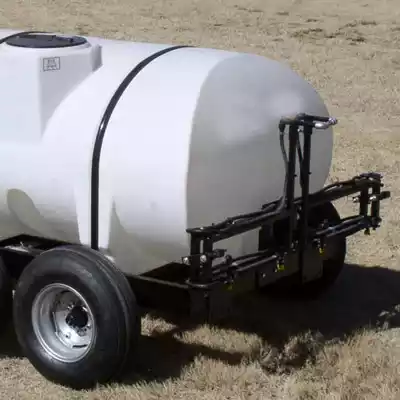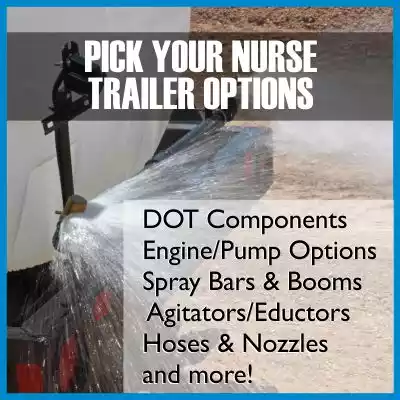 Pasture Water Systems
Pasture Sprayers | Livestock Sprayer
Pasture water sprayer systems are a perfect fit for mid-sized farm and ranch operations. Pasture sprayers are for spraying livestock, hauling water, or watering pastures. The 800 gallon pasture water tanks and spray trailers are built for rugged field-use, and feature extended spray booms, pump choices, and control systems.
Considering financing? Click here to apply for financing options for this product!
Pasture Water Systems Features
800 gallon elliptical leg tank with sump
Tandem torsion spring axles, AccuLube hubs
Hypro 8-roller Silver Cast pump w/PTO drive
Pasture Water Systems Benefits
Extender boom covers up to 42"
A variety of boom, pump & control options available
Spring breakaways protect boom
Pasture Sprayers Details
Ranching operations rely on pasture water systems and water hauling trailers they can count on. Having the right pasture water tank and trailer makes all the difference. Gain peace of mind with our pasture sprayer. Your livestock sprayer will be built based on decades of experience of creating equipment that is consistently reliable, with a manufacturer's warranty to back it up.
For use as a livestock sprayer, our pasture sprayer is equipped with a Hypro silver cast roller, Hypro manual controls, and hose and spray hand gun. This model can also be used for hauling water to supply pasture water systems for livestock. It can also be used for pasture spraying operations. For watering pasture grass, use the "Extender" boom that provides spray coverage up to 42' and the Boom Buster ™ nozzles. This tank can also safely haul and spray water-based ag chemical solutions, such as fertilizers and herbicides.
800 Gallon Pasture Sprayer Specifications
| | |
| --- | --- |
| Dimensions | 167" L x 95" W 70" H |
| Track Width | 84" |
| Tires | 11LX15 |
| Spray Tank | 800 gallon elliptical poly leg tank, with sump. For water, fertilizer, herbicides, insecticides, and water-based solutions |
| Trailer | Heavy duty 6" Channel Iron frame, Accu-Lube hubs, Tandem torsion spring axles |
| Empty weight | 1,240 lb |
| Boom | "Extender" boom covers up to 42'. Available with Boom Buster nozzles. Breakaway protection |
| Controls | Manual Hypro controls (Electric controls also available) |
| Other | Hose reel, hose, and spray handgun |
Pasture Sprayers Applications
Use this water sprayer trailer to supply pasture water systems for livestock, to spray livestock, or for ag spraying applications in the field or pasture. The 800 gallon poly leg tank is rated to haul water, fertilizer, herbicides, pesticides, and other water-based chemical solutions.
For freeze protection for your water trailer or skid, our Water Trailer Heater Blankets are exactly what you need . When cold weather affects the viscosity of fuel, fluids, and other materials you can lose production time, adding additional costs. Power blankets keep your tanks and smaller corrugated/steel tanks at constant temperature, preventing fluids from freezing in extreme conditions. We customize thermal blankets to meet your specific needs, no matter the tank size or shape. Call us today to find out more!
Pasture Water Systems Frequently Asked Questions
Pasture Water Systems Questions and Answers