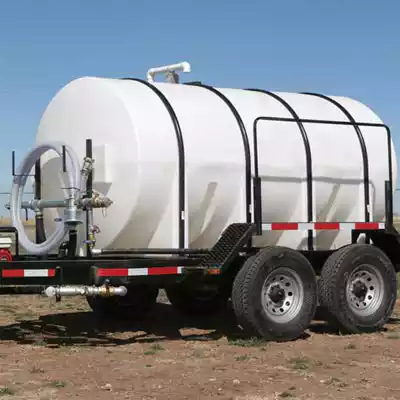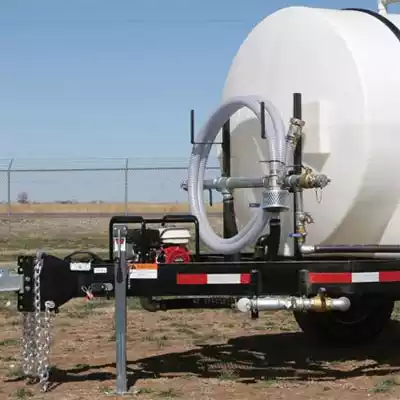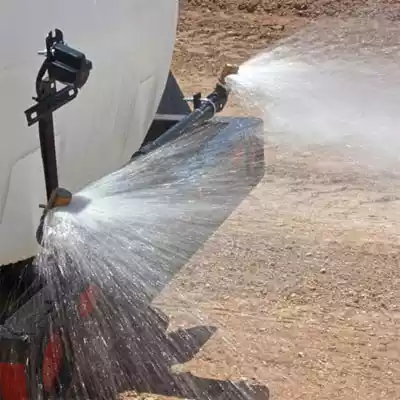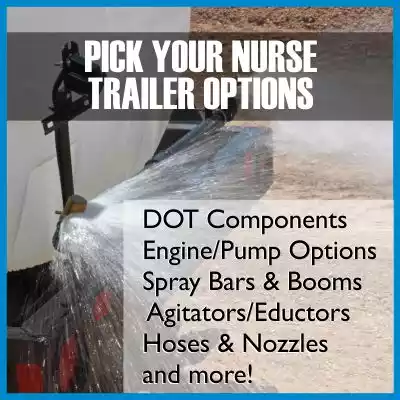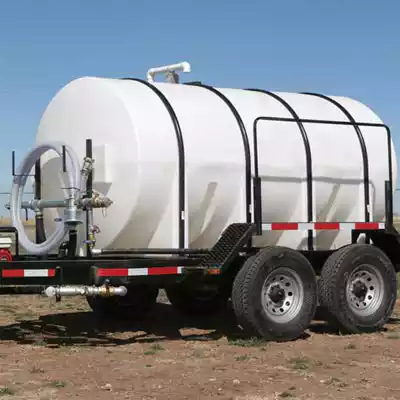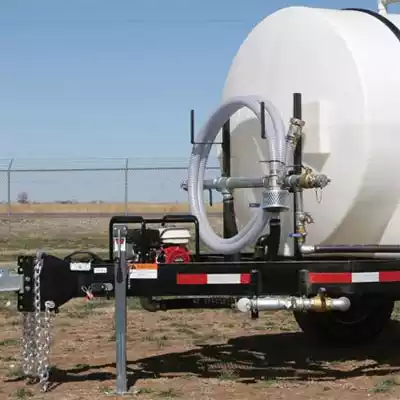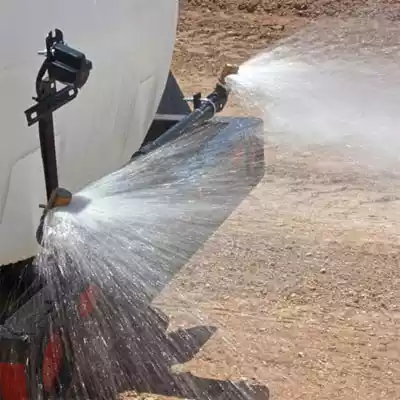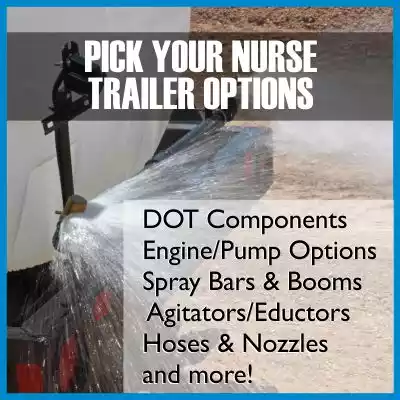 Sprayer Trailer
1600 Gallon Water Tank Trailer
Our sprayer trailer is a high capacity water storage solution that effectively handles many types of jobs and applications. The 1600 gallon water tank trailer with DOT compliance will make sure that projects in remote locations will have access to a large amount of water.
This product may be eligible for financing; click here to start your financing application!
Looking for other features? We have an assortment of water trailer vendors with an extensive offering of styles, sizes, and components at exceptional pricing. All capacities listed are for use with water storage. We ship from warehouses across the U.S. and our team will work with you to provide the equipment that fits your needs, delivered within the time frame that you need it. Contact Us for information on other liquid storage options.
1600 Gallon Water Tank Trailer Features
DOT-compliant LED lights
Breakaway Electric Brake System
Diamond Tread Fenders
Inlet and Outlet Manifold Kit
1600 Gallon Water Tank Trailer Benefits
Large Capacity Water Wagon
High Strength Tank
Easy-Fill Options
Sprayer Trailer Details
The sprayer trailer will make filling your water tank and spraying water even more user-friendly. The 1600 gallon water tank trailer comes equipped with a 2" Tsurumi aluminum pump powered by a 5.5 horsepower Honda engine. The water trailer itself is made from a 7" channel iron frame with diamond tread fenders.
The 1600 gallon water tank is made with durable polyethylene. The white translucent tank can be filled in a variety of ways. From a pond, hydrant, or other suitable water source, fill the tank through the 2" anti-siphon tube or by drawing water through the pump. water tank trailer prices are available by contacting our sales team.
Express 1600 Gallon Water Tank Trailer Specifications
| | |
| --- | --- |
| Trailer | DOT-Compliant |
| Tank | 1600 Gallon Polyethylene Round Leg Tank |
| Fenders | Diamond Thread |
| Frame | 7" Channel Iron |
| Axles | 8,000 lb. Electric Brake |
| Tires | 16" with 8 Lugs |
| Hitch | 2-5/16" Ball or 3" Pintle |
| Brakes | Electric Brakes with Breakaway System |
Sprayer Trailer Downloads
Sprayer Trailer Applications
Because of its large water storage capacity, the sprayer trailer can be used in a variety of water transport and water spraying applications. The water wagon can be used for dust suppression, arena and ballpark watering, fire suppression, and filling pools. These projects could be in remote locations,for construction dust suppression, on dirt paths, and is DOT compliant for public roadway transportation.
For freeze protection for your water trailer or skid, our Water Trailer Heater Blankets are exactly what you need . When cold weather affects the viscosity of fuel, fluids, and other materials you can lose production time, adding additional costs. Power blankets keep your tanks and smaller corrugated/steel tanks at constant temperature, preventing fluids from freezing in extreme conditions. We customize thermal blankets to meet your specific needs, no matter the tank size or shape. Call us today to find out more!
Sprayer Trailer Frequently Asked Questions
The GVWR (gross vehicle weight rating) capacity of the 1600 gallon water trailer is 20,000 lbs. For a similar water trailer but with a smaller GWVR capacity, please consider our 500 gallon water trailer (GVWR: 7,000 lbs) or our 1000 gallon water trailer (GVWR: 14,000 lbs).
Yes. Our standard fire hose is 2" in diameter. However, by using an adapter, we can further alter the diameter of a fire hose. We have adapters that can assist with making the diameter larger or smaller. For further details on accessory customizations such as this one, please call our One Clarion product specialists at 863-261-8388