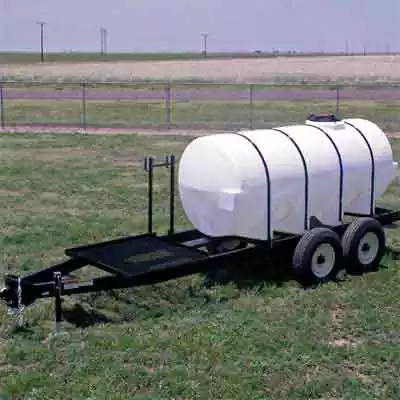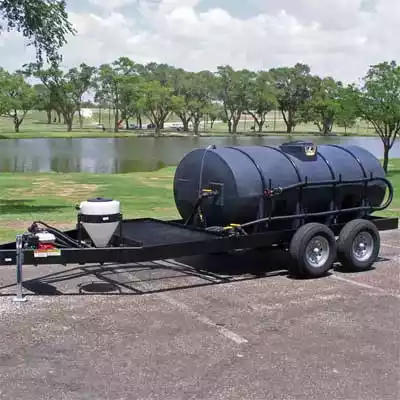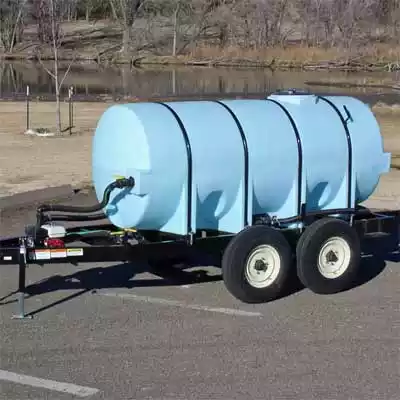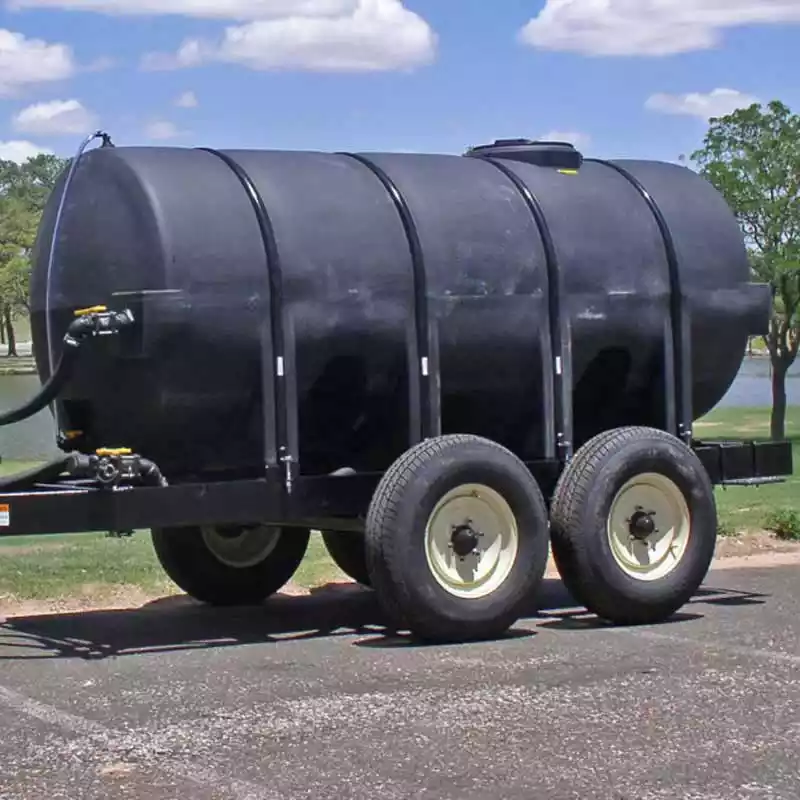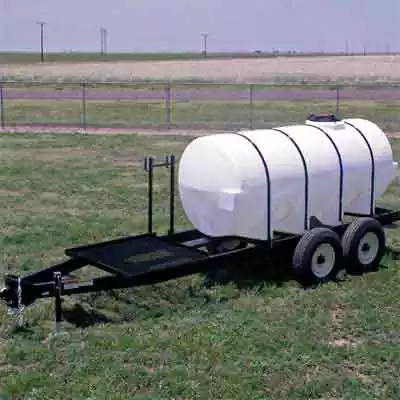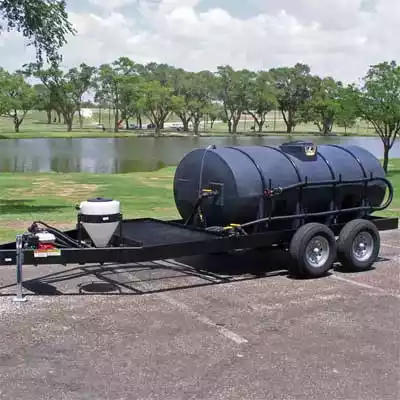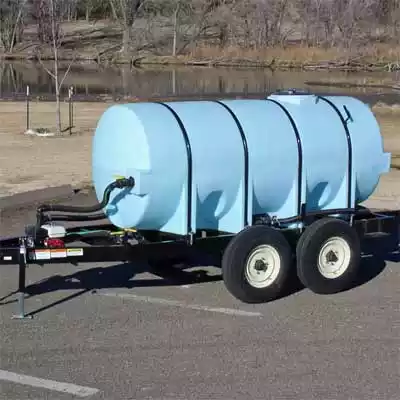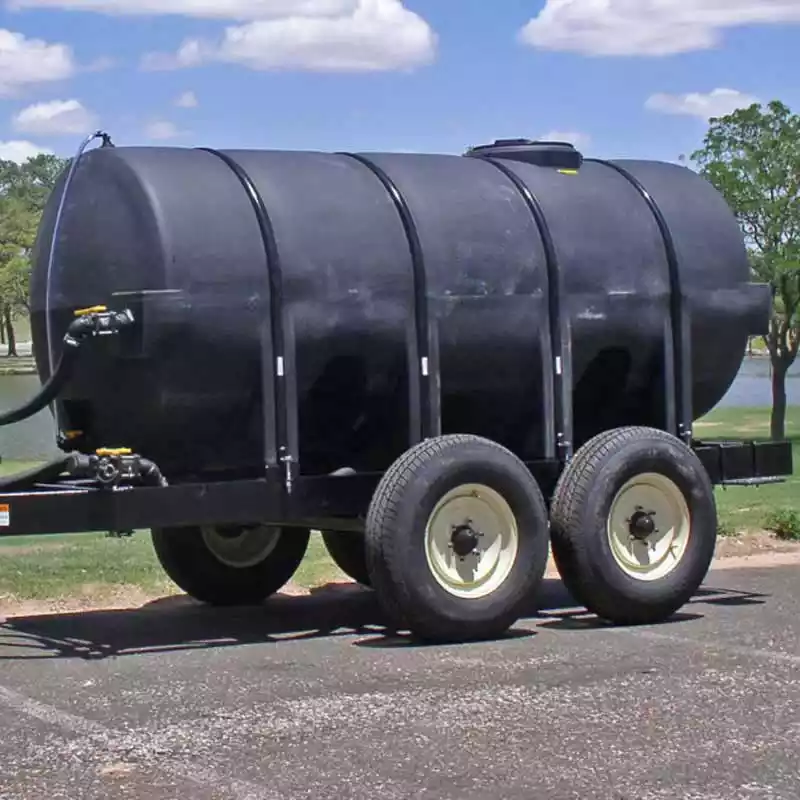 Mobile Water Tank
Mobile 2000 Gallon Water Trailer
The 2000 gallon water trailer is expertly designed for the high paced projects of today's world. We have matched durability and reliability into a heavy-duty water transport platform. The 2000 Gallon water trailer has many uses for construction sites, heavy equipment washing, dust control for arenas or race tracks, as well as public utilities, airports, landscaping, or industrial applications. This water transport trailer is a multi-function mobile water tank for today's busy, professional fast paced jobsite.
2000 Gallon Water Trailer Features
CDS/John Blue 3" Centrifugal Pump Powered By A 13.5 HP Honda Engine
5 HP Honda Motor
Rear Spray Bar, Hoses, and Hose Reels
Complete Suction and Valve Control System
2000 Gallon Water Trailer Benefits
Turnkey upon delivery
DOT rated
Potable water tank
Multi-function
Looking for other features? We have an assortment of water trailer vendors with an extensive offering of styles, sizes, and components at exceptional pricing. All capacities listed are for use with water storage. We ship from warehouses across the U.S. and our team will work with you to provide the equipment that fits your needs, delivered within the time frame that you need it. Contact Us for information on other liquid storage options.
Mobile Water Tank Product Details
The mobile water tank has been well equipped with standard features not always found on today's water transport trailers. It is centered around the 2000 gallon polyethylene translucent mobile water tank that is NSF rated and FDA approved for potable water. Our 2000 gallon water trailer has a heavy duty construction, DOT rated galvanized trailer and decking for extended life, and a 30,000 lbs dual axle configuration. Other standard features include a 3" centrifugal pump, a 5 HP Honda motor, a full set of hoses, and complete suction and valve control system.
A rear sprayer and optional side sprayers complete this multi-functional water transport trailer. Other optional equipment includes different color water tanks, hitch configurations, automatic hose reels and jacks, and a lockable storage cabinet. Talk to one of our specialists to see what is available for your unique application.
2000 Gallon Water Trailer Specifications
| | |
| --- | --- |
| Tank | 2010 Gallon Elliptical White Poly Leg (Also available in Black for additional cost) |
| Trailer | Non-DOT Highway Trailer |
| Transmission | 5 HP Honda GX 160 Gas Engine |
| Axles | Tandem Dually Deckover 30,000 lb Axle |
Mobile Water Tank Applications
Our mobile water tank has an innovative design, is very user friendly, and is a multi-application 2000 gallon water transport trailer. It is helpful whether you are using the 2000 gallon water tank trailer on the construction site for crew drinking water, heavy equipment wash down, or dust control. Other applications include dust suppression at the local dirt race track or horse arena, pressure washing a parking lot or airport runway, or for other public works, industrial, and military applications. The mobile water tank is the perfect platform to get your unique job taken care of in a fast and efficient manner.
For freeze protection for your water trailer or skid, our Water Trailer Heater Blankets are exactly what you need . When cold weather affects the viscosity of fuel, fluids, and other materials you can lose production time, adding additional costs. Power blankets keep your tanks and smaller corrugated/steel tanks at constant temperature, preventing fluids from freezing in extreme conditions. We customize thermal blankets to meet your specific needs, no matter the tank size or shape. Call us today to find out more!
Frequently Asked Questions
Mobile Water Tank Frequently Asked Questions
The entire frame and deck area of these DOT trailers are galvanized to protect against a hot or cold climate.
The axles on the water trailer are 30,000 lb dual axle and are DOT rated.