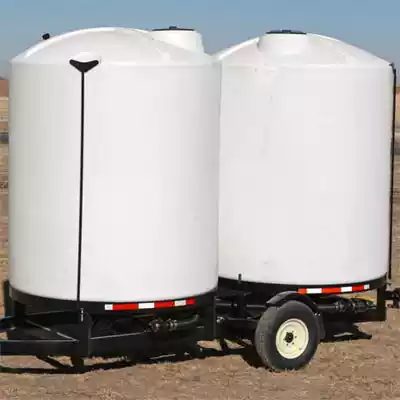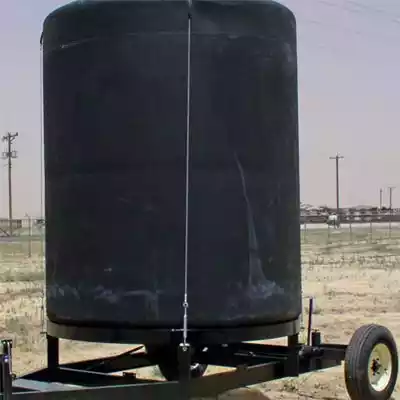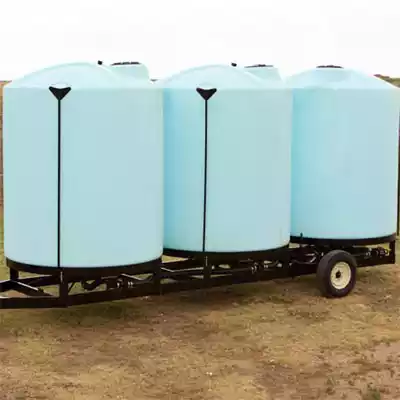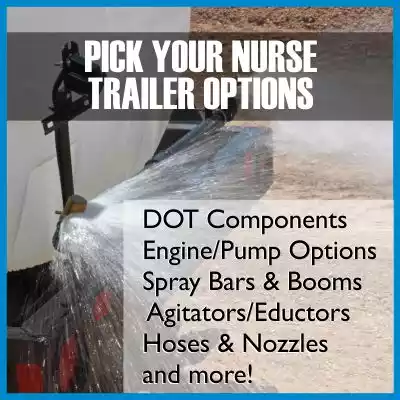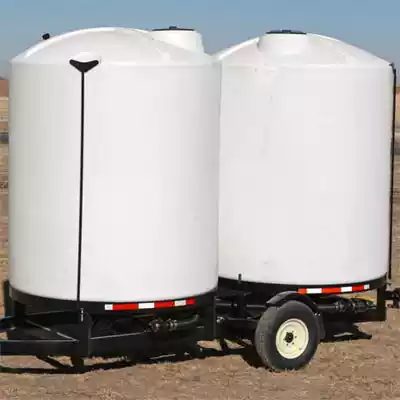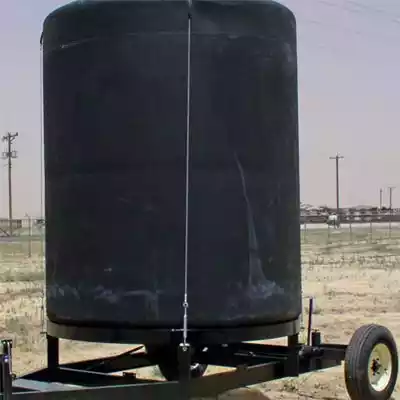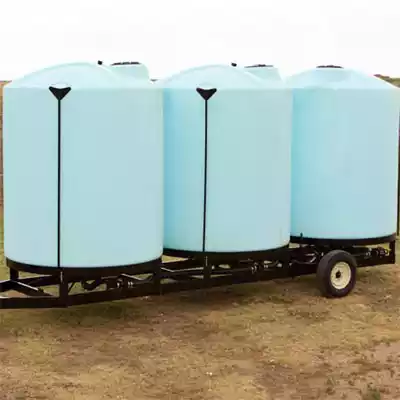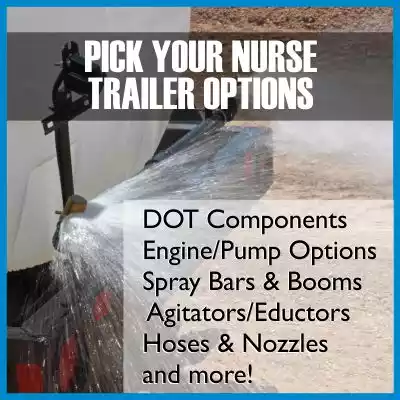 Cone Bottom Tank Trailer
Portable Dual 3,000 Gallon Cone Bottom Tank
The cone bottom tank trailer is a versatile product for different industries and applications. Whether for agriculture, oil field applications, or any job site that requires large volumes of liquid storage, cone bottom trailers are a great choice. Each cone bottom tank in the water trailer has a capacity of 3,000 gallons and can be plumbed together to hold more than a normal transport.
Looking for other features? We have an assortment of water trailer vendors with an extensive offering of styles, sizes, and components at exceptional pricing. All capacities listed are for use with water storage. We ship from warehouses across the U.S. and our team will work with you to provide the equipment that fits your needs, delivered within the time frame that you need it. Contact Us for information on other liquid storage options.
Cone Bottom Tank Trailer Features
6" channel iron frame
Electric brakes and DOT Compliant lights
2" ball hitch
Dual 3,000 gallon cone bottom tank capacity
Cone Bottom Tank Trailer Benefits
DOT Compliant
Versatile in application
Easy to transport and fill
Large volume allows fewer trips
Cone Bottom Tank Trailer Details
The cone bottom tank trailer features a 6" channel iron frame with 2" or 3" plumbing. The trailer comes equipped with DOT Compliant lights and electric brakes, allowing it to be used on public roadways. Using the trailer to transport empty tanks and fill them at a location is easy. When transporting them empty to a location, the trailer frame lowers to the ground, allowing the 3000 gallon cone bottom tanks to be filled with ease.
Because of its hand-operated hydraulic pump, the trailer frame can be easily lowered and the tanks can be filled at their specific location. The cone bottom tank trailer for sale can be set up in minutes, allowing liquid storage transport to run more smoothly. Interested in just the cone bottom tank? we can supply those to you too. Give us a call at 863-261-8388 for more information.
Dual 3,000 Gallon Cone Bottom Tank Trailer Specifications
Trailer
DOT-Compliant
Tank
Dual 3,000 Gallon Cone Tanks
Dimensions
(L x W x H)
272" x 102" x 150"
Frame
6" Channel Iron Frame
Axles
Solid
Tires
7.50-16LT Tires
Hitch
2" Ball Hitch
Brakes
Electric Brakes
Filling the Cone Bottom Tanks
The 3,000 gallon cone bottom tanks can be loaded with different types of liquid depending on the type of industry and application the cone bottom trailers are being used for. Cone bottom tank trailers for sale can carry a variety of liquids, although EPA regulations allow only one type of liquid per trailer. Cone bottom tanks come in standard white, heavy duty blue, or black, which is algae resistant.
For freeze protection for your water trailer or skid, our Water Trailer Heater Blankets are exactly what you need . When cold weather affects the viscosity of fuel, fluids, and other materials you can lose production time, adding additional costs. Power blankets keep your tanks and smaller corrugated/steel tanks at constant temperature, preventing fluids from freezing in extreme conditions. We customize thermal blankets to meet your specific needs, no matter the tank size or shape. Call us today to find out more!
Frequently Asked Questions
Cone Bottom Tank Questions and Answers
Many cone bottom tanks are very large and can become extremely heavy when filled. Having a way to move a cone bottom storage tank around is essential to completing many job functions. For larger tanks, portable trailers are often the easiest and most effective transportation option. One Clarion cone bottom trailers are designed to easily transport cone bottom tanks around your site.
Cone bottom trailers can be a great tool for filling water wagons, sprayers and washers. To use a cone bottom trailer, move it empty to your desired location. Then, remove the transport stops from the axles. When the pressure is relieved from the hydraulic cylinder, the frame will settle on the ground. The 3,000 gallon cone bottom tanks are then ready to be pumped, which can be done separately or together.