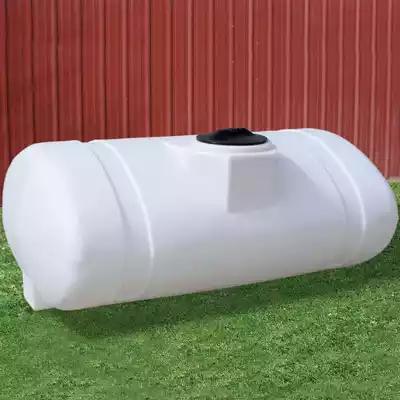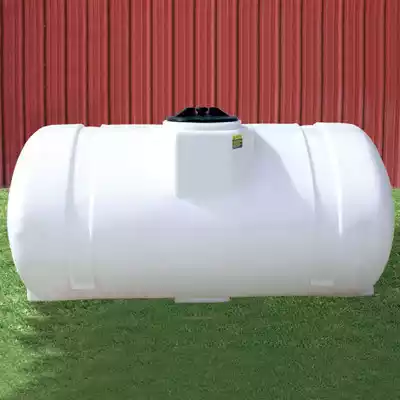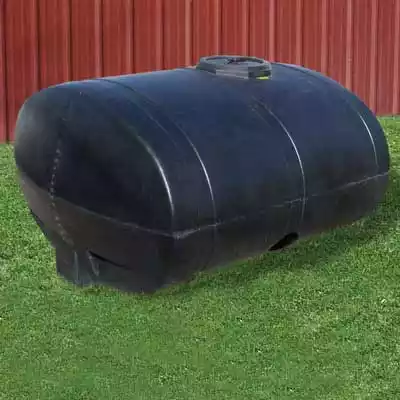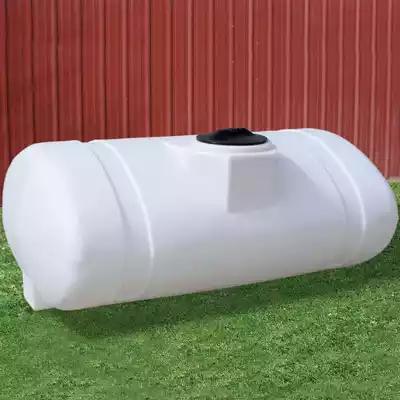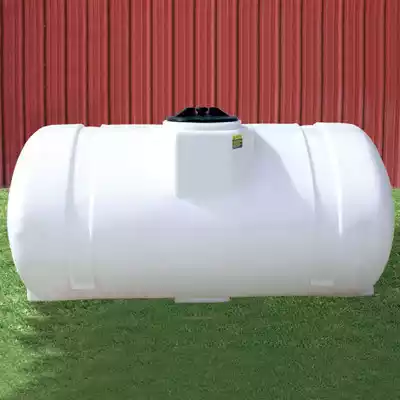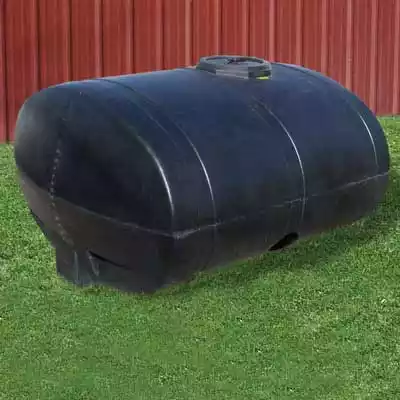 Elliptical Tank
Elliptical Poly Tanks for Water
The elliptical tank models are FDA rated for potable water storage. Durable with a host of convenient features, elliptical water tanks have a lower profile, making them safer to see over when transporting with a front-loader. Poly portable water tanks also have a lower center of gravity, so are more stable.
Elliptical Tank Features
300, 500 or 1,000 gallon sizes
FDA approved for potable water
High impact strength
Elliptical Tank Benefits
Side fillwell for easy filling and cleaning
UV Stabilized for outdoor use
5 year limited warranty
Elliptical Water Tank Details
The elliptical water tank is made of high-impact strength virgin polyethylene resin and is UV stabilized, for outdoor use. The tough poly legs make simple work of lifting the tank. The poly portable water tank is also FDA approved for use in storing potable drinking water. The 300 and 500 gallon elliptical poly tanks feature a convenient side fillwell, with a 10" vented lid, making it easy for filling. There is also a sump for complete cleanout of the tank. Use the gallonage marker on the end of the tank to monitor the water level. Fittings and accessories are polypropylene, with cradles and bands made of stainless steel. The elliptical tank is also available in an algae resistant black color. A 5 year limited manufacturer's warranty is provided.
Optional features include fittings for suction, return, agitation, and quick-fill.
Elliptical Tank Specifications
| Elliptical Tank Size | 300 Gal | 500 Gal | 1000 Gal |
| --- | --- | --- | --- |
| Length | 72" | 82" | 87" |
| Width | 48" | 57" | 78" |
| Height | 30" | 36" | 51" |
| Band Width | 82" | 91" | 56" outside 28" outside to center |
| Weight | 90 lb. | 130 lb. | 300 lb. |
Elliptical Poly Tank Applications
With a low profile and low center of gravity, elliptical leg water tanks are used to store potable or non-potable water, for backup water supplies for farming, and for fire suppression. The tank is UV stabilized and can be stored outside. To further improve water quality in storage, consider using a black tank, as it helps prevent algae growth. Elliptical leg water tanks are also easy to move with a forklift of frontloader, as the legs are built from the same impact resistant poly and provide clearance for the forklift tines beneath the tank's body. They can be mounted on tank stands to increase water pressure or mounted on trailers and used as spray tanks. Visit our Specialty & Custom Made Tanks page for more options.
Elliptical Tank Frequently Asked Questions
Elliptical Tank Questions and Answers
Elliptical leg tanks are often used when the water tank needs the ability to be moved to different locations on the job site. The legs provide clearance so that a forklift's tines can fit below the tank for safe lifting even when the tank is full.
Elliptical water tanks provide a lower profile. This means that it is easier to see over them for the safety of the forklift operator when moving the tank from one location to another on grounds. Elliptical water tanks also have a lower center of gravity than round tanks. This translates into them being more stable, especially during transportation.
Yes, we offer a wide variety of portable water tanks and water tank trailers, ranging in size and features to fit your project.