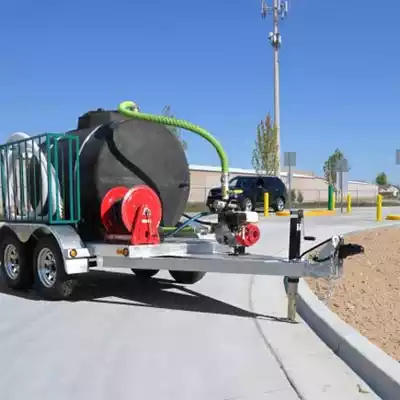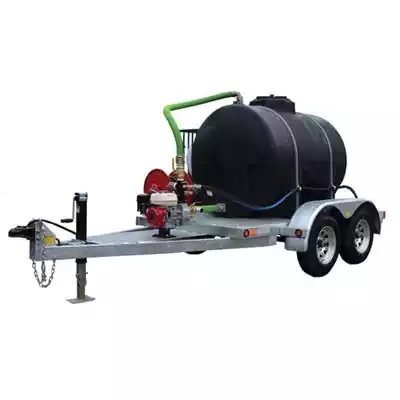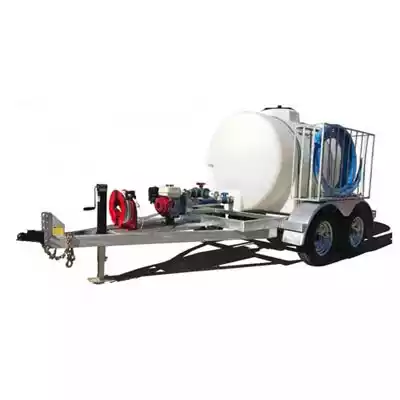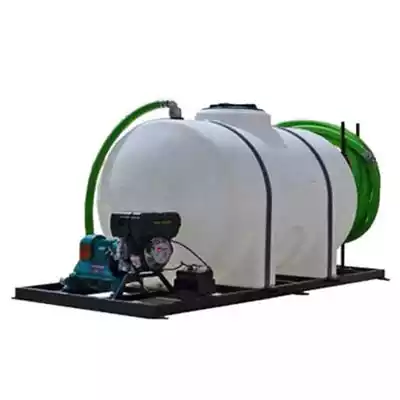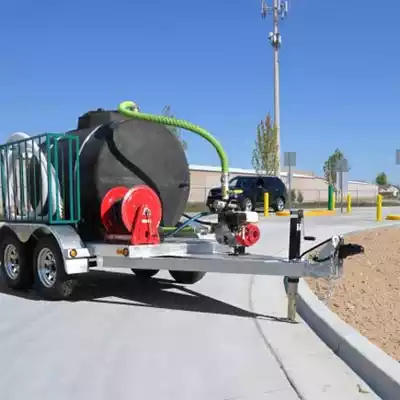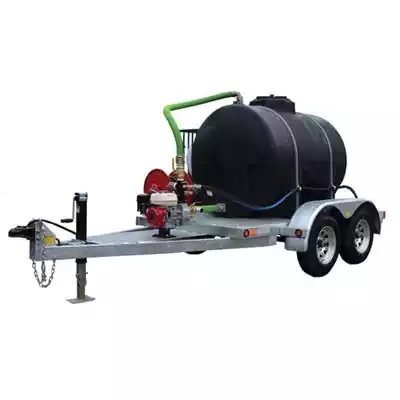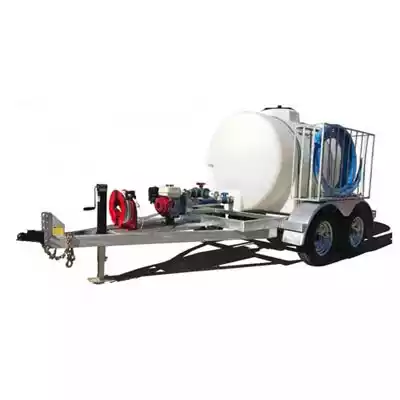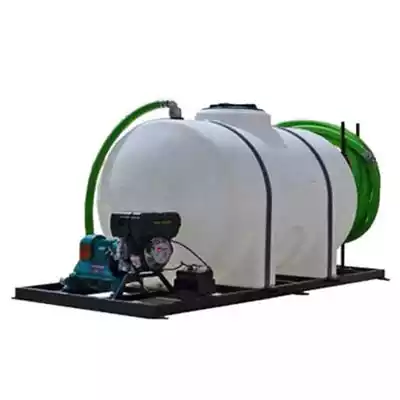 Portable Water Tank Trailer
700 Gallon Water Tank Trailer
This portable water tank trailer features a 700 gallon water tank and double axle galvanized trailer. The horizontal polyethylene leg tank comes in both translucent white or black for algae control. DOT and non-DOT water trailer models are available.
Ready to finance your purchase? Click here to apply for financing on this product!
Looking for other features? We have an assortment of water trailer vendors with an extensive offering of styles, sizes, and components at exceptional pricing. All capacities listed are for use with water storage. We ship from warehouses across the U.S. and our team will work with you to provide the equipment that fits your needs, delivered within the time frame that you need it. Contact Us for information on other liquid storage options.
700 Gallon Water Tank Features
Galvanized Trailer Options
Tandem axles
Steel fenders
3.5 HP Honda GX 120 engine
700 Gallon Water Trailer Benefits
Professional grade hosing and accessories
Equipped for a variety of applications
User-friendly filling and discharging
Doesn't require a CDL license
Portable Water Tank Trailer Details
The 700 gallon water tank trailer has a galvanized frame and deck material for extended use in both hot and cold weather. Both DOT compliant and utility models are equipped with tandem axles, a hitch connection of 2-5/16" ball or 3" pintle hook, and 3,500 lbs. tandem axles. The axle system on the DOT compliant portable water tank trailer is equipped to handle a full tank load of water at highway speeds. The utility trailer models are not DOT compliant and have different features than DOT complaint models.
This water trailer comes in translucent white or black for algae control and has a maximum capacity of 725 gallons. The tanks are made with volume markers and with quick-access fill and discharge ports to make using the portable water tank trailer a user-friendly experience. These tanks can also be made with NSF-compliant materials that allow for the storage of potable drinking water.
Water Tank Trailer Specifications
| | |
| --- | --- |
| Trailer | DOT-Compliant and Utility Models |
| Tank | 725 Gallon Polyethylene |
| Engine | 4.8 HP Honda GX 160 |
| Frame | Galvanized Frame and Deck Material |
| Axles | Tandem 5,200 lbs. |
| Hitch | 2-5/16" Ball or 3" Pintle Hook |
Portable Water Tank Trailer Applications
The portable water tank trailer is a versatile water storage tool capable of servicing a wide variety of tasks and jobsites. From construction site pressure washing to farmland agriculture spraying, the 700 gallon water tank brings a large amount of water to virtually any location. These tank trailers also come in non-DOT and utility models. It can be used for a variety of applications, from construction site dust control to public works and utilities projects.
For freeze protection for your water trailer or skid, our Water Trailer Heater Blankets are exactly what you need . When cold weather affects the viscosity of fuel, fluids, and other materials you can lose production time, adding additional costs. Power blankets keep your tanks and smaller corrugated/steel tanks at constant temperature, preventing fluids from freezing in extreme conditions. We customize thermal blankets to meet your specific needs, no matter the tank size or shape. Call us today to find out more!
Frequently Asked Questions
Portable Water Tank Trailer Questions and Answers
Yes. This water tank trailer can be utilized in many places, including horse arenas. Many of our customers take advantage of the rear and optional side sprayers to spray across land or rinse away dust. Our water tanks are also great for storing potable water, which is safe for horses to drink. Additionally, the trailer mobility allows contents to be transported across a riding arena with ease.
Yes. In fact, a hose reel is a common element found on a water trailer. A hose reel assay is included as a standard feature of our 700 gallon water tank trailer. Custom accessories can also include hose reels, such as automated or dual hose reels. For more information on hoses, hose reels and portable water tank trailers, please contact our product specialists at (863)261-8388.