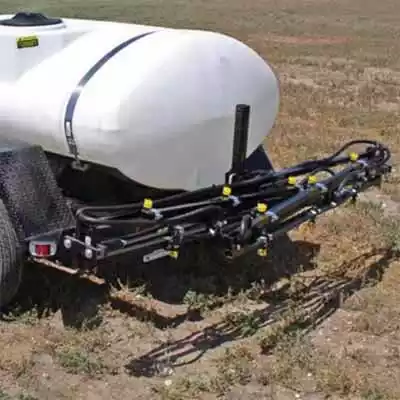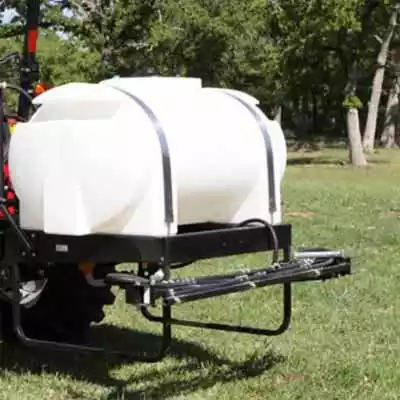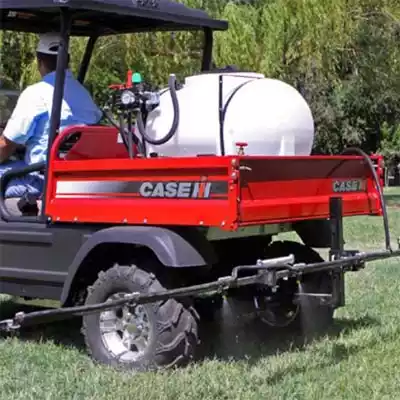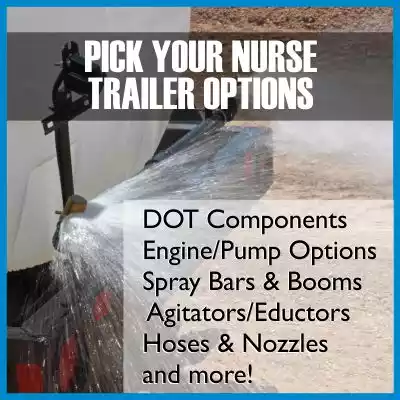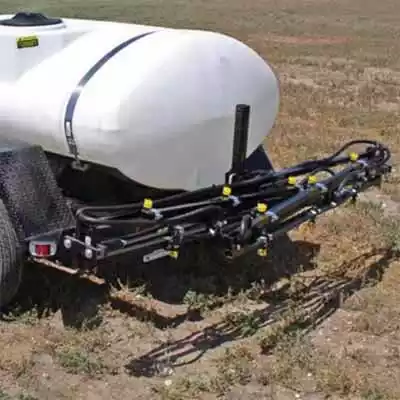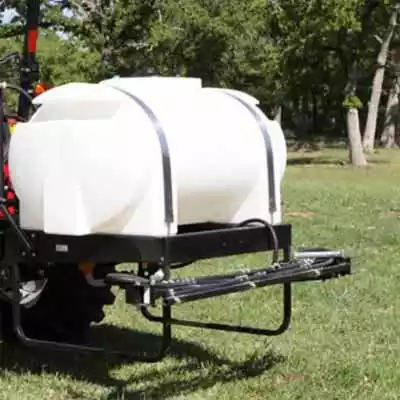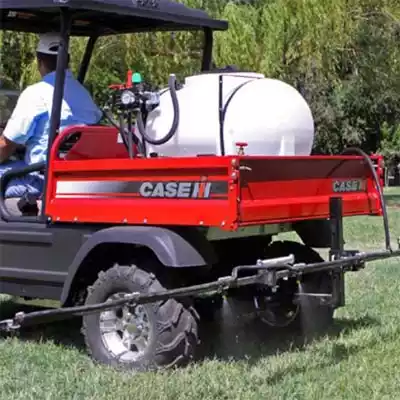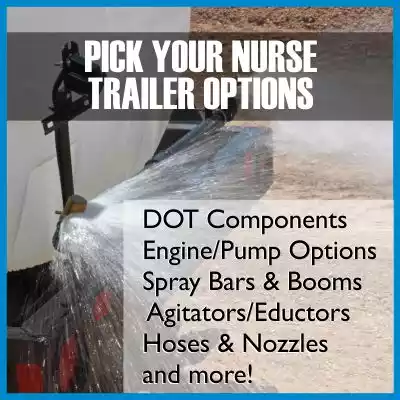 Spray Boom
Folding Spray Boom
Our folding spray boom offers increased versatility in application for power tank sprayers, trailers, and utility vehicles. With a variety of lengths, adjustable heights, and nozzle body spacing and set-up, this boom sprayer for sale is highly valuable for jobsites. Mounting to a variety of vehicles, the folding spray boom is compact and easy to maneuver for use in a variety of jobs and tasks.
Explore financing possibilities for this product; click here to apply for financing!
Looking for other features? We have an assortment of water trailer vendors with an extensive offering of styles, sizes, and components at exceptional pricing. All capacities listed are for use with water storage. We ship from warehouses across the U.S. and our team will work with you to provide the equipment that fits your needs, delivered within the time frame that you need it. Contact Us for information on other liquid storage options.
Spray Boom Features
10', 14', 20', or 27' Boom Lengths
8' and 5' Folded Lengths
Single Section Plumbing
Three Section Plumbing
Receiver and Utility Hitches
Spray Boom Benefits
Durable Construction and Design
Versatility in Application
Ideal for Turf, Small Trees, and Pastures
Adjustable Height and Length
Easily Maneuverable
Folding Boom Sprayer for Sale Details
The folding spray boom comes in a variety of lengths. No matter the type of spraying activity or task, these lengths, 10', 14', 20', or 27', help you accomplish the tasks set before you. The 20' and 27' boom length will flat fold to 8', and the 10' and 14' boom will flat fold to 5'. With the range of sizes and options available, you will be able to find a folding boom sprayer to meet your needs and size requirements.
Customizing your folding boom sprayer can help ensure your unique job requirements are met. You can choose from open nozzle bodies on single section plumbing or a high-powered diaphragm nozzle bodies on three-section plumbing with this boom sprayer for sale. Folding boom sprayers easily mount to rear receiver hitches of utility vehicles and trailers.
Product Specifications
Lengths
10', 14', 20', or 27'
Nozzle Bodies
Open or QuickJet Diaphragm
Plumbing
Single Section or Three-Section
Boom Assembly
Coil or Poly Spring Breakaway
Boom Flat Fold
20'/27' Boom flat fold to 8'
10'/14' Boom flat fold to 5'
Folding Boom Sprayer Applications
A folding boom sprayer is equipped for a variety of applications and jobs. With adjustable height and a poly spring breakaway to protect the boom, these custom features set this boom sprayer for sale apart from the others on the market. Take control of your agriculture spraying, dust suppression, and pest control with a durable folding spray boom.
Frequently Asked Questions
Spray Boom Questions and Answers
Yes, the folding boom can work for small sprayers. We recommend the 10' or 14' fold flat spray bar. It folds flat to 5' and it can be mounted right to your UTV or pickup receiver hitch.
Water sprayers work through a small pump and motor attached to a water storage tank with a system of hoses. The hoses usually run between the water tank to a selector valve that then runs to a hose with nozzle or a spray bar. Our sprayer comes with both a fire hose and nozzle and a spray bar; some systems also include a third hose like a garden hose. The valve system can be switched easily between the hoses or spray bar depending on the type of spraying that needs to be done.