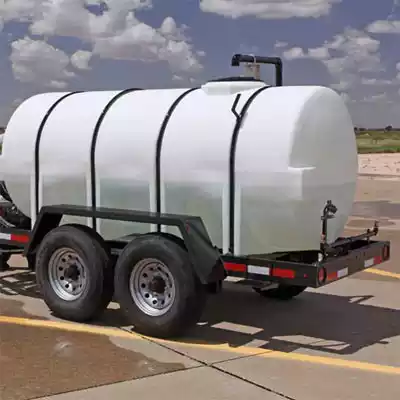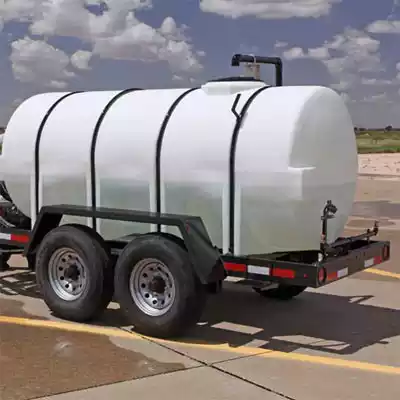 Water Buffalo Trailer
Water Buffalo Trailers for Sale (500-1600 Gallons)
Water buffalo trailers provide reliable clean water transportation for highway or farm use. Tanks and water trailers are available in sizes ranging from 500 gallons to 1600 gallons. Water hauling tanks are NSF compliant and meet FDA specifications for use with potable (drinking) water.
Ready to finance your purchase? Click here to apply for financing on this product!
Water Buffalo Trailer Features
500 to 1600 gallon tank sizes
Translucent, black or green tanks
DOT compliant trailer: electric brakes, LED lighting
Water Buffalo Trailer Benefits
FDA and NSF compliant water tanks
Longer term water storage with black or green tanks
Built for heavy-duty use
Looking for other features? We have an assortment of water trailer vendors with an extensive offering of styles, sizes, and components at exceptional pricing. All capacities listed are for use with water storage. We ship from warehouses across the U.S. and our team will work with you to provide the equipment that fits your needs, delivered within the time frame that you need it. Contact Us for information on other liquid storage options.
Water Buffalo Trailer Details
Water transportation is easy and affordable with the Water Buffalo trailer, available in sizes ranging from 500 to 1600 gallons. Tanks are available in NSF drinking water, black, green or translucent varieties. The water hauling tank and trailer is DOT compliant and can be used safely on public roadways. (Off-road packages are also available.) Water buffalos do not come standard with an engine or pump, but it can be added on if requested.
The standard model of water buffalo trailer is designed for durability and economy. While available as an option, the water hauling tank does not include a pump and relies on gravity to disperse the water. To assist with the gravity feed, this model is designed with a low trailer frame and extended goose neck to assist with filling and discharging the tank. Optional water lines, valves, pumps, and other options are also available. Adding to its durability and field-use, the trailer has been designed with galvanized frames and decks for an extra layer of protection from use and the elements. Water hauling tanks are commonly used for transporting water for farm, industrial, and fire prevention use.
Wastecorp Water Buffalo Trailer Specifications
Trailer
DOT Compliant for Use on Highways and Public Roadways
Electric Brakes
LED Lights
Dual Axel
Galvanized Frame and Deck
Tank
500 to 1600 Gallon Capacity
NSF Drinking Water (FDA Compliant) Tanks
Black, Green, or Translucent Varieties
Ports
Large Quick Fill Port At Top Of Tank
Easily Accessed
Separate Port At Base of Tank For Gravity Fed Water Disbursement
Options
Motorized Pump
Industrial Grade Valves
Hoses
Hose Reels
Sprayers
Water Buffalo Trailer Applications
Water Buffalo Trailers are built specifically for hauling and storing water where high-pressure water disbursement is an unnecessary expense. Water hauling tank trailers are practical in farming, ranching, industry, and fire prevention
For freeze protection for your water trailer or skid, our Water Trailer Heater Blankets are exactly what you need . When cold weather affects the viscosity of fuel, fluids, and other materials you can lose production time, adding additional costs. Power blankets keep your tanks and smaller corrugated/steel tanks at constant temperature, preventing fluids from freezing in extreme conditions. We customize thermal blankets to meet your specific needs, no matter the tank size or shape. Call us today to find out more!
Contact us about availability and shipping options for these reliable and affordable water buffalo trailers for sale.
Frequently Asked Questions
Water Buffalo Trailer Frequently Asked Question
Yes, this trailer is DOT compliant for highway use, complete with electric brakes and LED lights.
If you plan to use the tank for water storage (instead of simply for water hauling), you might want to consider a green or black water tank on your trailer. The green and black tanks help prevent the growth of algae which can happen when water is stored for extended periods of time.
Water buffalo trailers are designed with a gravity feed to disburse water. Motorized pumps are available as an option. If you need help determining whether you need a pump for your project, please contact us. We have many options available and can help you find the best water hauling tank for your needs, location, and budget.