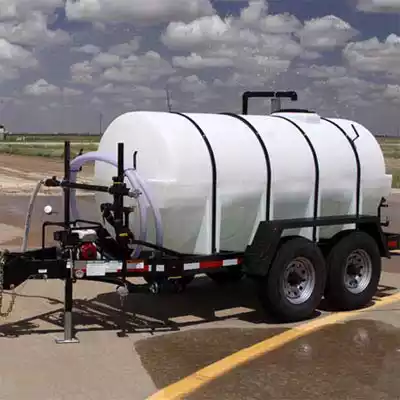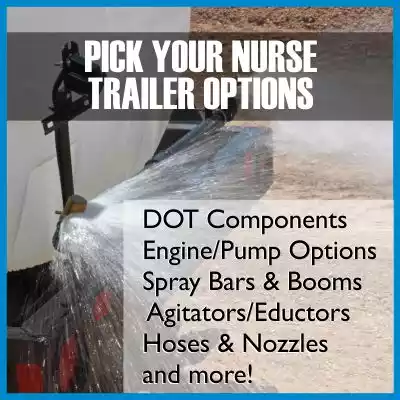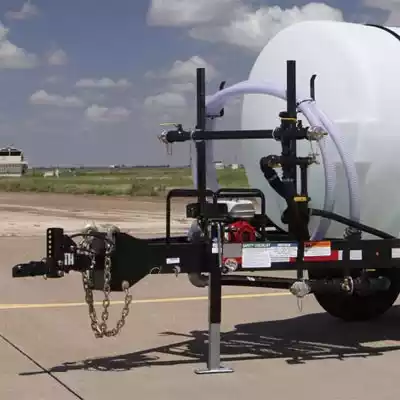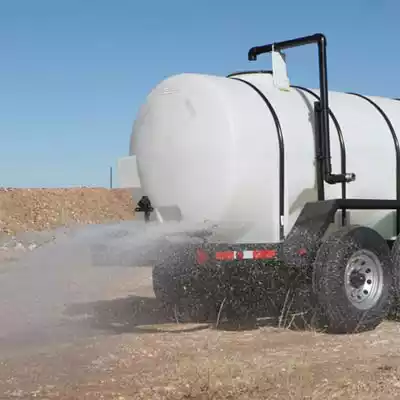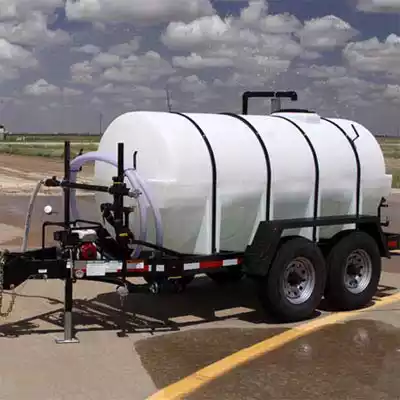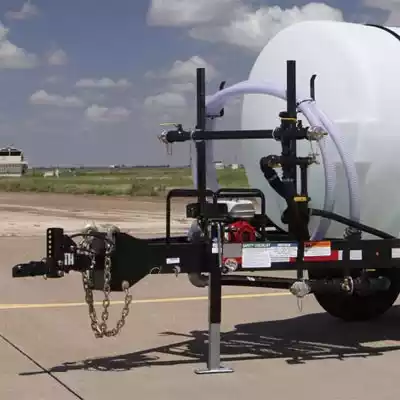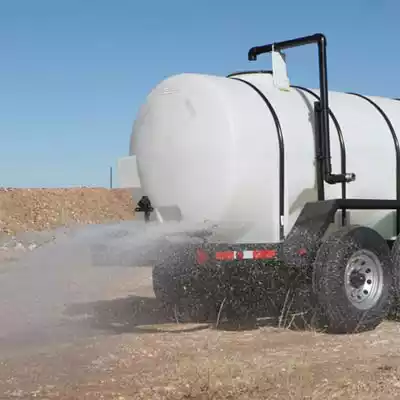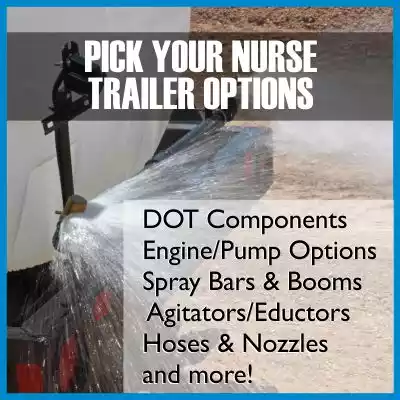 Water Tank Trailer
1000 Gallon Water Hauling Trailer
The water tank trailer is DOT-compliant for water hauling on roadways and to different project sites. This 1000 gallon water trailer comes equipped with LED brake lights, electric brakes, and steel diamond fenders to keep you in compliance with roadway laws without incurring fines.
Ready to finance your purchase? Click here to apply for financing on this product!
1000 Gallon Water Trailer Features
DOT-compliant electric brakes
4 HP Honda engine
7,000 lb drop foot jack
16" on 8 lug silver radials
1000 Gallon Water Trailer Benefits
Large water hauling capacity
Delivered turnkey
Easy to move from site-to-site
Wide spray radius
Looking for other features? We have an assortment of water trailer vendors with an extensive offering of styles, sizes, and components at exceptional pricing. All capacities listed are for use with water storage. We ship from warehouses across the U.S. and our team will work with you to provide the equipment that fits your needs, delivered within the time frame that you need it. Contact Us for information on other liquid storage options.
Water Tank Trailer Details
The water tank trailer from is customizable to handle different applications with additional tools and trailer options. For example, when spraying water or fertilizer for agricultural projects, a mounted galvanized spray bar on the back the 1000 gallon water trailer allows for easy watering. When looking for a 1000 gallon water trailer for sale, considering the make of the trailer will be important. The 10' trailer deck is made with pressure treated wood with 3" cross members every 24". It can also be customized with diamond plate decking for fire suppression applications.
The water hauling trailer comes with an elliptical, polyethylene 1025 gallon tank that can be coated to be UV-resistant and FDA-approved. The translucent tanks work well for a variety of outdoor activities in locations like arenas, remote job sites, and landscaping projects. A water tank trailer with a large tank capacity makes for successful projects across many industries.
1000 Gallon Water Tank Trailer Specifications
Trailer
DOT-Compliant
Tank
1025 Gallon Polyethylene Drainable Leg Tank
Dimensions
(L x W x H)
200" x 81" x 88" (with fenders and fill kit)
Frame
6" Channel Iron
Axles
7,000 lb GVWR E-Z Lube Axles
Slipper Spring Suspension
Tires
16" on 8 Lug Silver Radials
Hitch
2-5/16" Adjustable Ball and Pintle Ring
Brakes
Double Free backing Surge
Water Tank Trailer Applications
Thewater tank trailer is a popular choice for hauling water for various jobs and applications. From dust suppression to fire control, water trailers are versatile in how they can be employed. Dust control, irrigation, fire suppression, and site ground packing are all jobs for which the 1000 gallon water trailers excel.
Frequently Asked Questions
Water Tank Trailer Question and Answer
No, a 1000 gallon water tank made of poly will not freeze on the water tank trailer. However, your motor will need to be winterized and drained of all water during the winter. We highly advise against using antifreeze on the water trailers. For more advice on protecting your water tanks and trailers during the winter, call our product experts at 1-863-261-8388.
Whether 1000 gallons of water is a lot depends on what you are using it for. To give you a visual, 1000 gallons of water can fill approximately 14 standard-sized bathtubs. It is great for equipment washing, controlling dust, and more.