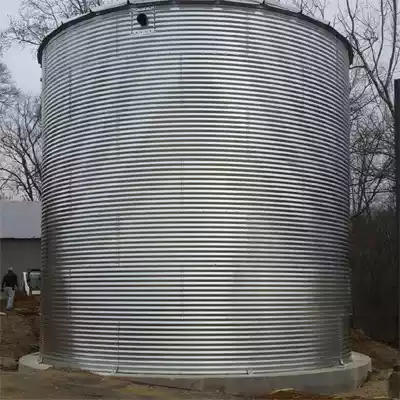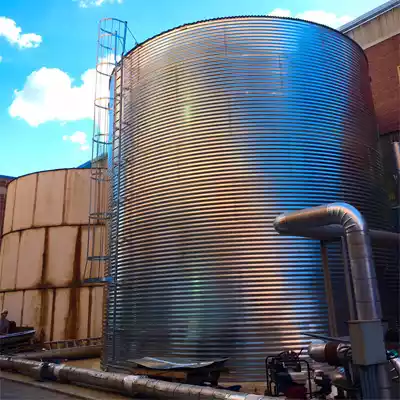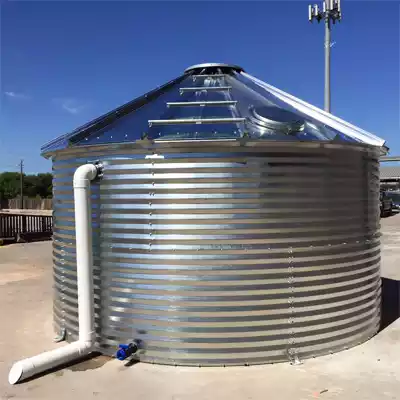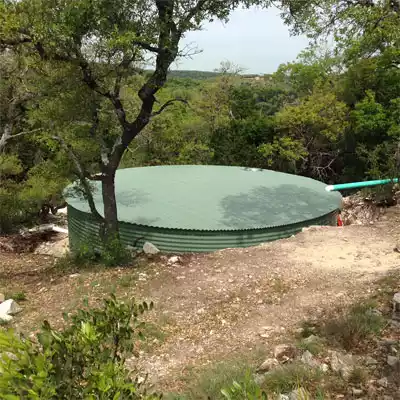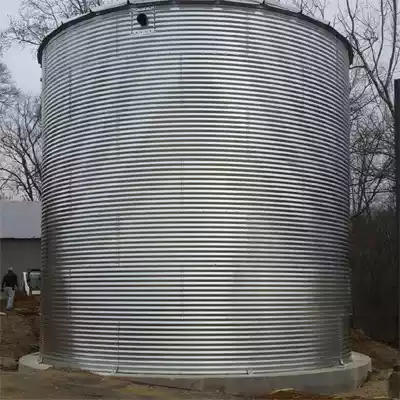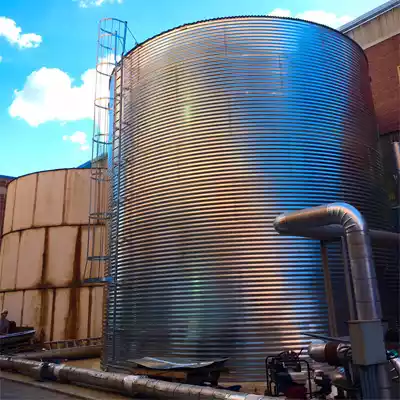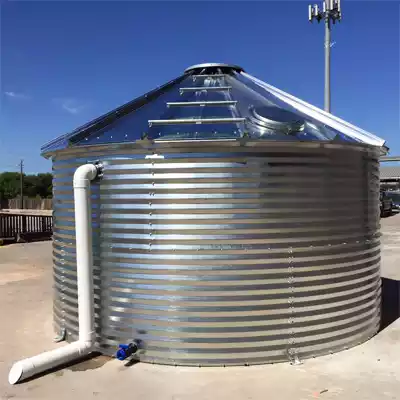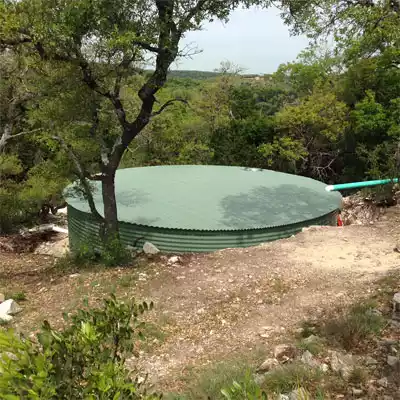 Corrugated Tanks for Fire Protection
Fire Suppression Tanks for Sale
When it comes to fire protection water storage tanks, you won't find any better. Our corrugated steel tanks offer strong, secure water storage for commercial, industrial, agricultural, and rural firefighting.
Our fire suppression water storage tanks can greatly improve emergency response efforts. Fire protection tanks provide a reliable solution for non-municipal hydrant areas or where adequate water supply is unavailable
Engineered for your specific emergency water tank application, tanks are available in 722 gallons to over 600,000 gallons. Each tank is NFPA-22 compliant and meet AWWA standards for potable & non-potable uses. Our fire protection tanks are cost effective and come with a warranty to 20 years.
See our corrugated flyer for more information.
This product may be eligible for financing; click here to start your financing application!
| Fire Protection Corrugated Tanks Features | Fire Protection Corrugated Tanks Benefits |
| --- | --- |
| • Corrugated hot dip galvanized tank | • Durable and long lasting |
| • NFPA22, AWWA, CBC2016, NSF 61 Compliant | • For potable and non-potable use |
| • Anti –vortex assemblies included | • Dual-use options |
| • UV & Corrosion Resistant | • Reusable (can be relocated) |
| • Available in variety of capacities | • Installation Services Available |
| • 20 or 30 Year Warranty | • Cost effective |
Fire Protection Corrugated Tanks Details
Corrugated tanks for fire protection and emergency water storage are customized for your unique project specifications. Custom fabrication is available if needed. Select from an assortment of fittings, components and accessories  to ensure your corrugated water suppression tank is exactly what you need.
When the demand for water exceeds the area water supply, firefighters can take advantage of this bulk water storage. Approved for fire protection, this corrugated bolted water tank includes an interior dual liner system providing leak protection and an extended tank life. Our fire suppression tanks can connect to a fire hydrant outlet that can resupply fire water during an emergency. Fire suppression tanks are engineered to meet codes for residential, commercial, or municipal use. Our tanks are manufactured to NFPA-22 compliance and AWWA. Fire suppression tanks help meet local fire code requirements, for commercial and industrial buildings that are required to stock an onsite water supply for fire suppression sprinklers or firefighting efforts.
Check with your local fire marshal for accessory preferences, fitting options, and code requirements for installation.
Fire Protection Corrugated Tank Components and Accessories:
Anti-vortex Fittings
NSF-61 rated liners
Concrete foundation installation (other foundations available)
Anchors-meet ASCE7-10 and all AWWA requirements
Safety appurtenances and more.
*All accessory options are dependent on the corrugated tank model.
Need a fire protection tank? Call 1-863-261-8388 to discuss your requirements or request a quote. Financing options available for corrugated tanks.
Fire Protection Corrugated Tanks Specs
Fire Protection Corrugated Tanks Applications
UV and corrosion resistant, fire protection water tanks are known industry wide for storing water for fire or other emergencies. Our tanks have practical applications and also provide benefits as dual use water storage. See our 5,000 gallon Water Tanks.
Emergency water storage applications:
| | |
| --- | --- |
| • Fire Protection | • Forestry |
| • Agriculture | • Airports & Seaports |
| • Non Potable Water Storage | • Manufacturing |
| • Rainwater Harvesting | • Healthcare |
| • Irrigation | • Hospitality |
| • Tourism | • Government |
| • Technology | • Oil & Gas |
| • Residential | • Education |
Fire Protection Corrugated Tanks Frequently Asked Questions
We do offer on-site installation services. Corrugated fire protection tanks are shipped in pieces to make shipping more economical. The tanks are then installed working from the bottom up. While our fire protection corrugated tanks can be built by the customer or our professional technicians are available to assemble your tank on site. When installed by professionals, a tank can typically be completed in one day. Some site preparation needs to be done in advance including leveling and pad preparation, in order to comply with warranty requirements. Please do not hesitate to reach out to  our team at 1-863-262-7656  for more information regarding storage and installation requirements.
Yes, through JB2 Funding, financing is available on corrugated tank purchases of more than $4,000 ($5,000 in California) with three convenient financing options. Please contact us at 1-863-262-7656for more information.