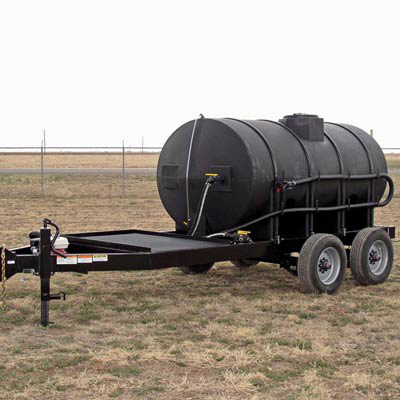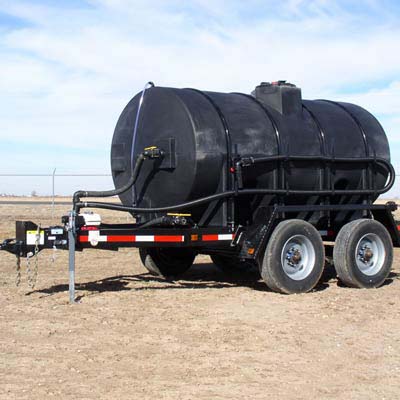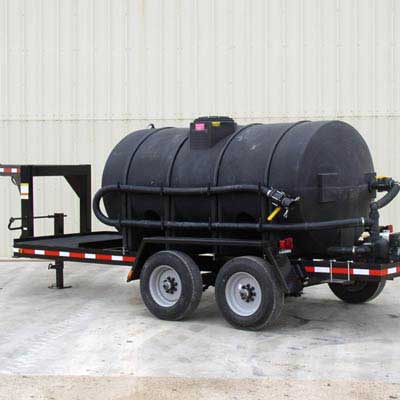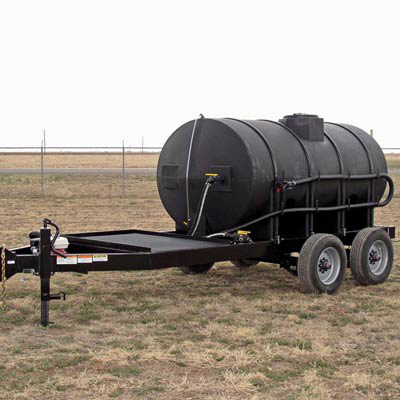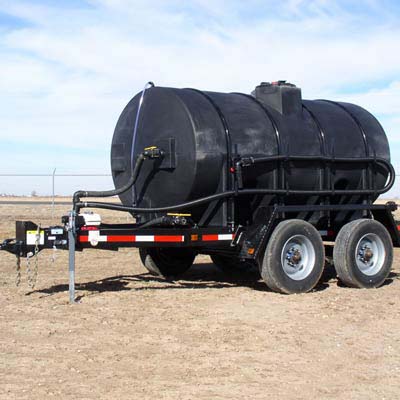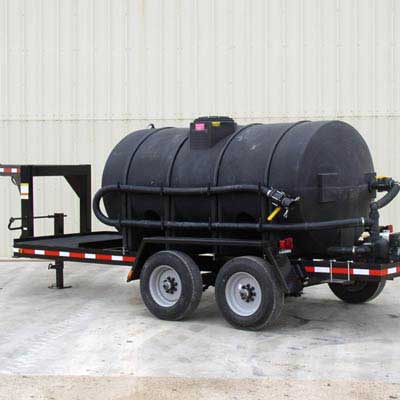 1600 Gallon Nurse Trailers
Ag Sprayer Nurse Trailer for Sale
For heavy duty farming operations, the 1600 gallon nurse trailers feature tandem 10,000 lb. axles, and easily can haul 12 lb./ gallon fertilizer or water-base solutions. The sprayer nurse trailers for sale have surge brakes and an optional DOT package.
1600 Gallon Nurse Trailers Features
1600 gallon poly tank
7" channel iron frame
Heavy-duty suspension
1600 Gallon Nurse Trailers Benefits
Safely hauls fertilizer or water-based solutions
On-farm or DOT (Highway) trailer options
Surge brakes are standard, for safe towing
Liquid Nurse Trailers Details
The ag spray nurse trailer will quickly become a favorite in your liquid hauling fleet with tandem axles rated to 10,000 lbs, wet hubs, heavy duty suspension, and a 7" channel iron frame,. While the nurse trailer includes surge brakes for safe towing, you can pick from either a farm-only off-road use or DOT highway use trailer. The tank features a partial baffle molded into the tank to help with controlling liquid surge during transport. The liquid nurse trailer is available with or without a chemical-carry/pallet platform, and with either a tag or goose-neck hitch.
Complete the ag spray nurse trailer with options including a pump, engine, mix n' fill tank, quick fill fitting, 3" plumbing, and heavy-duty treaded fenders, sight gauge, sparger valve, and adjustable hitch. This sprayer nurse trailer for sale has been built to carry fertilizer and other heavy materials.
Wylie 1600 Gallon Tandem Nurse Trailer Specifications
Sprayer Tank
1,600 GALLON POLYETHYLENE
Axles
TANDEM 10,000 LB WITH SLIPPER SPRINGS AND WET HUBS
Frame
7" CHANNEL IRON
Wheel Track
91"
Brakes
STANDARD/PLATFORM TRAILER – SURGE BRAKES
GOOSENECK TRAILER – ELECTRIC BRAKES
Tires
235-75R17.5, 18 PLY
Dimensions
STANDARD TRAILER - 197"L X 102" W X 94" H
PLATFORM TRAILER – 256"L X 102" W X 94" H
GOOSENECK TRAILER – 304"L X 102" W X 94" H
Empty Weight
STANDARD TRAILER – 3,140 LB
PLATFORM TRAILER – 3.540 LB
GOOSENECK TRAILER – 4,260 LB
Optional Features
SURGE BAFFLES, QUICK FILL FITTING, HONDA PUMP, SPARGER VALVE, 3" PLUMBING, DIAMOND TREAD FENDERS, DOT PACKAGE, SIGHT GAUGE
Liquid Nurse Trailers Applications
Use the liquid nurse trailers to keep ag spraying operations running smoothly by providing a ready supply of fertilizer, herbicide, or other agricultural solutions where and when it's needed. Built for heavy-duty ag use, this 1600 gallon nurse trailer for sale will be a reliable performer on the job and in the field.
Nurse Trailer Frequently Asked Questions
Nurse Trailer Questions and Answers
Non-DOT trailers are built for use only on private property, and not on public roadways. Since they do not need lighting, fenders, and other components required for public road use, this presents a cost savings. DOT trailers contain extra components that are required by DOT regulations for highway use.
Yes, this ag spray nurse trailer is also sometimes called a tandem nurse trailer, because of the tandem (two) heavy weight axles. Because of its heavy-duty nature, it is popular for use with the rugged demands of commercial agricultural operations.
Ag sprayer nurse trailers for sale are available in a variety of sizes, and with different tank styles to fit the different types of chemical solutions you plan to haul. If you need a larger capacity, the 2000 gallon nurse trailer might just be what you're looking for.