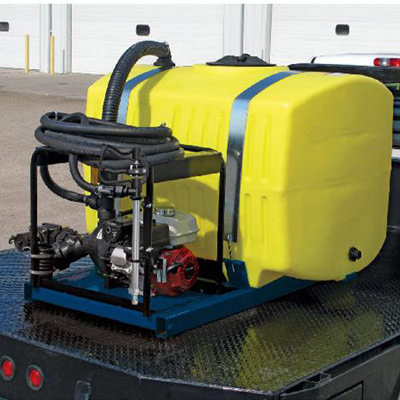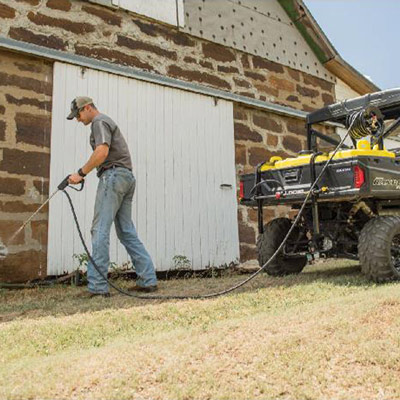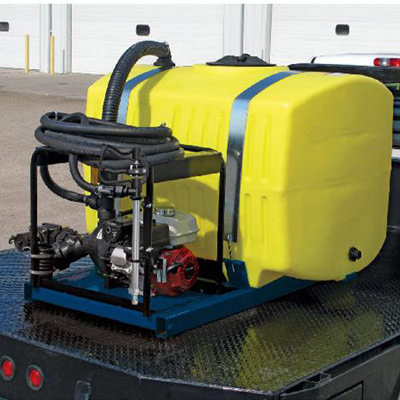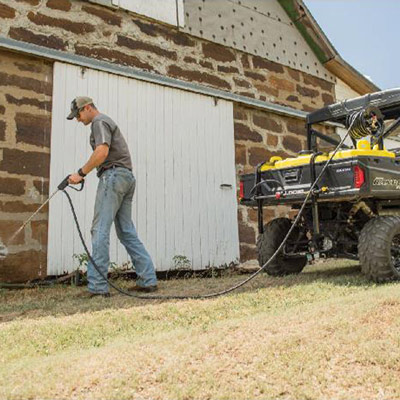 Fire Skids
Fire Fighting Water Sprayer
Fire skid units for fire fighting are there for you when you need reliable spraying and watering for fire suppression and pre-wetting burn prevention. Our fire fighting water sprayers come in 100, 200, 300 gallon capacities and can be customized with different accessories and options to meet your exact needs and application requirements. Our fire skid units are made in the USA and ship from all over the country!
*Inventory levels change continually and vary by location and features required. Call for availability.
Looking for other features? We have an assortment of water trailer vendors with an extensive offering of styles, sizes, and components at exceptional pricing. All capacities listed are for use with water storage. We ship from warehouses across the U.S. and our team will work with you to provide the equipment that fits your needs, delivered within the time frame that you need it. Contact Us for information on other liquid storage options.
Fire Skid Features
GX160 Honda, 2" Poly Pump
15', 2" Suction Hose
25' 1" Discharge
Coupled 1" Fire Hose
43L Spray Gun
Fire Skid Benefits
Durable, Heavy Duty Materials
Reliable, Powerful Volume from Pump
Targeting Spraying for Flash Fire
Made in USA, Ships Fast to You
Fire Fighting Water Sprayer Details
The skid mounted fire fighting unit is equipped with a variety of features to make it a durable reliable tool for watering and spraying. Our fire skid units are equipped with the GX160 Honda engine, coupled to a 2" pump that provides a reliable pump system, that delivers a large amount of volume. This pump's plumbing system allows the skid operator to draw water from a creek or another tank to fill the fire skid unit. We carry three variations of fire skid units: FSS-100PCO-2PH5 (100 Gallon), FSS-200PCO-2PH5 (200 Gallon), and FSS-300EL-2PH5 (300 Gallon). We also carry an optional plumbing kit to accompany the skid mounted fire fighting unit. The kit includes: the 2" poly pump with a 5.5 Briggs and Stratton engine (Honda engine is also available), 15' of 2" suction hose with suction strainer, 25' of 1" discharge hose, 1" fire nozzle with quick coupler, and an aa43L-AL6 handgun with quick coupler. We also carry a variety of nozzle designed for use with fire suppression. For more information on the available nozzles, see our product document in the 'Downloads' section.
Fire Fighting Skid Specifications
FSS-200PCO-2PH5
200 Gallon PCO Skid Unit
GX160 Honda-2" poly pump 15' 2" suction
25' 1" discharge with quick coupled 1" fire nozzle
43L spray gun
FSS-100PCO-2PH5
100 Gallon PCO Skid Unit
GX160 Honda-2" poly pump
15' 2" suction
25' 1" discharge with quick coupled 1" fire nozzle
43L spray gun
FSS-300EL-2PH5
300 Gallon Elliptical Skid Unit
GX160 Honda-2" poly pump
15' 2" suction
25' 1" discharge with quick coupled 1" fire nozzle
43L spray gun
Fire Fighting Skid Applications
When you're in need of reliable spraying and watering during a controlled burn or during an active fire season, fire skid units provide you with the power and reliability you need. The skid mounted fire fighting unit can be quickly and easily placed in the back of almost any vehicle—like ATVs, UTVs, and pickup trucks. Our fire skid units can be outfitted with numerous accessories and options that allow you to use it for prewetting grass for a controlled burn, targeted spraying with fire nozzles during active fires, and other applications. Please check our other models of Skid Sprayers.
Fire Skid Frequently Asked Questions
The adjustable pattern fog nozzles that we carry come in a variety of models. For fire hoses and fire suppression, we carry three variations of fire hose nozzles. We carry a 1-1/2" NPSH Thread nozzle with 90° Spray GPM @ 100 PSI = 117, an Aluminum Forestry Nozzle with 1" NPT Thread - 25 GPM, and Polycarbonate Nozzle with 1-1/2" NPSH Thread 100 PSI. The other types of fog nozzles we carry include the blue thermoplastic refinery fog nozzles, and the garden hose spray nozzle.
We carry a variety of accessories and add-ons for the various skid units that we have. For the fire skid units we have a variety if handgun sprayer, fire hose and hose reels for targeted spraying, fire hose nozzles, plumbing kits, discharge hoses, and boom sprayers for wide spray coverage.