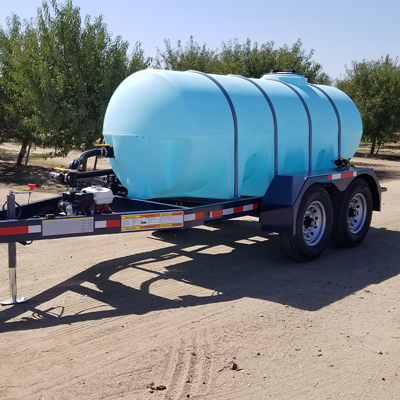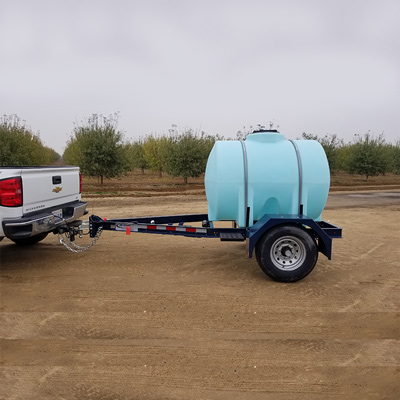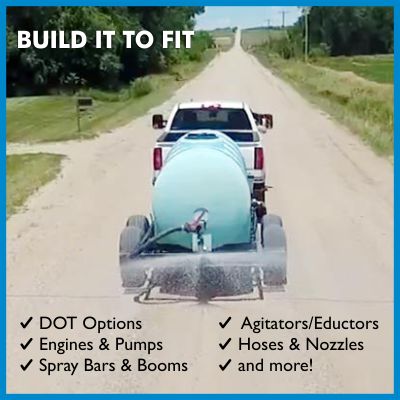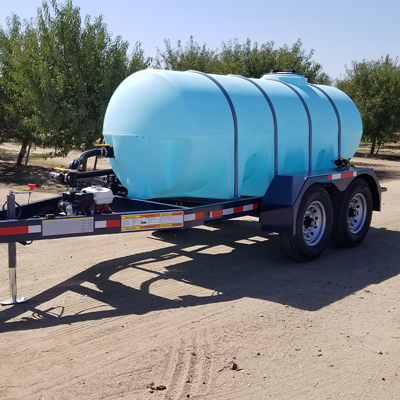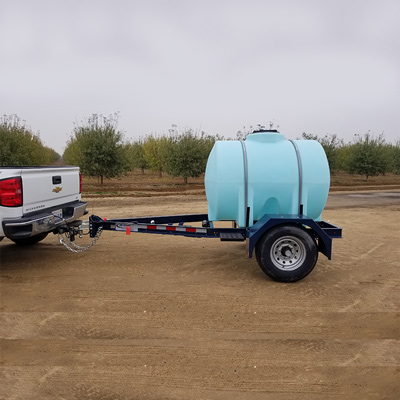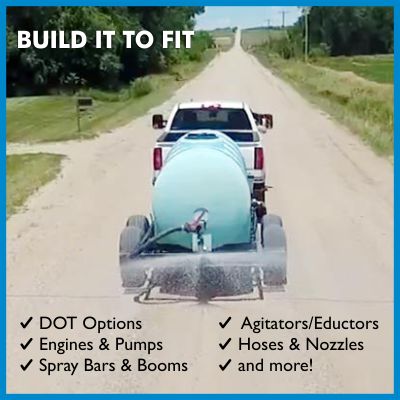 DOT Nurse Trailers
Single & Tandem Axle DOT Water Trailers
DOT Nurse Trailers have DOT specific features that allow you to safely take the trailer on the open road. DOT features include radial tires, brake and tail lights, brakes, fenders and more. These DOT features are available for water trailer with gallon sizes of 525, 1010, 1020, 1025, 1315, 1320, and 1610. For more information on how you can outfit your water trailer with DOT specific add-ons, 863-261-8388 or Contact Us below. For more information, see our Nurse Water Tank Trailer video below.
*Inventory levels change continually and vary by location and features required. Call for availability.
Looking for other features? We have an assortment of water trailer vendors with an extensive offering of styles, sizes, and components at exceptional pricing. All capacities listed are for use with water storage. We ship from warehouses across the U.S. and our team will work with you to provide the equipment that fits your needs, delivered within the time frame that you need it. Contact Us for information on other liquid storage options.
DOT Fertilizer Nurse Trailer Features
Available for Various Gallon Sizes
Standard and Extended Frame
Radial Tires, Fenders, Brakes, Lights
DOT Fertilizer Nurse Trailer Benefits
Meets or Exceeds DOT Federal DOT Standards
Haul Water-Based Chemical Solutions
Inductor and Agitator Options
DOT Nurse Trailer Details
The DOT Nurse Trailer comes with various add-ons and details that allow you to safely take your nurse water trailer on the open road with you. The DOT features for water trailers are available for trailers with gallon capacities of 525, 1010, 1020, 1025, 1315, 1320, and 1610 with a standard or extended frame. These features can meet or exceed all federal DOT standards. These options include the appropriate brakes, lights, fenders, ball couplers, radial highway tires, and more. Other options we provide includes plumbing packages for 2" and 3" flanged, inductor units, and black tanks to keep light from entering the water, inhibiting algae growth.
DOT Fertilizer Nurse Trailer Specifications
Product
525, 1010, 1020, 1025, 1315, 1320, and 1610 Standard and Extended Frame
Optional
Electric Brakes
Lights
Fenders
Radial Tires, Highway Tires
Adjustable Height Ball Coupler
Step Platforms
5 Year Frame Warranty
Powder Coat Paint
525 Gallon Water Trailer Downloads
DOT Nurse Trailer Applications
The DOT nurse trailers are made to handle rigorous water hauling projects and applications, while getting your water where it needs to go. Highway-ready components give you the confidence you need. The Norwesco Leg Tank has a 3 or 5 year frame warranty and also comes in a black model. Leg tanks also offer the benefit of providing baffling action for safety in transport, by breaking up the sway of water that can occur in the tank during transportation. Other options include chemical inductor systems, bottom load plumbing, recirculation plumbing, and options for dust control nozzles. Fertilizer DOT Nurse Trailers are made for a variety of applications like hauling water, fertilizers, pesticides, and other water-based chemicals. These applications could be for farmsteads, campgrounds, construction sites, and more. When using the DOT Fertilizer Nurse trailers to haul water-based chemicals, you'll need to check with your local DOT office for any additional requirements.
For freeze protection for your water trailer or skid, our Water Trailer Heater Blankets are exactly what you need . When cold weather affects the viscosity of fuel, fluids, and other materials you can lose production time, adding additional costs. Power blankets keep your tanks and smaller corrugated/steel tanks at constant temperature, preventing fluids from freezing in extreme conditions. We customize thermal blankets to meet your specific needs, no matter the tank size or shape. Call us today to find out more!
Our DOT Nurse Trailers can haul a variety of water-based chemicals like fertilizer, pesticides, and other water-based solutions. Based on the type of water-based chemical you want to haul, check with your local department of transportation to be aware of any additional requirements.
Our DOT nurse tank trailers are available in 525, 1010, 1020, 1025, 1315, 1320, and 1610 Standard and Extended Frame Trailer Units. However, we can customize your water trailer to best fir your needs. For more information on how we can do that, Contact us today!