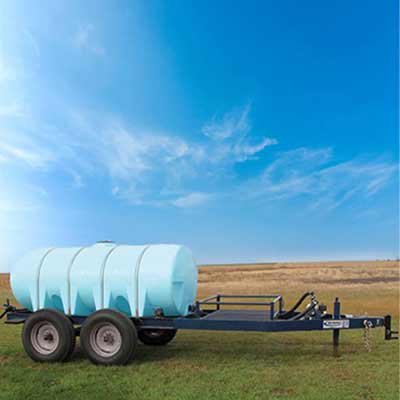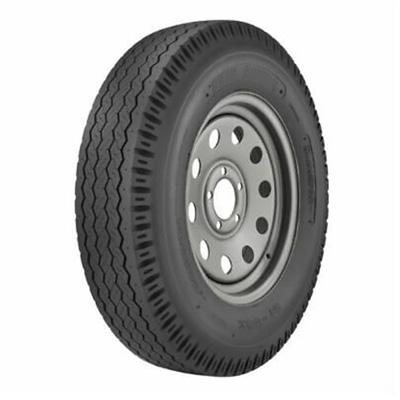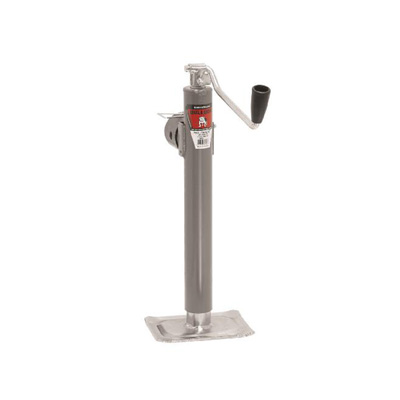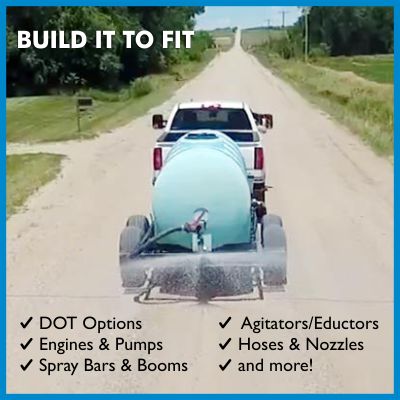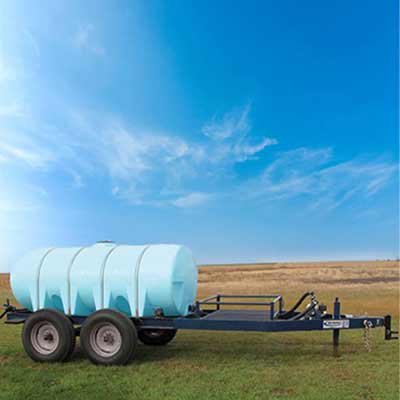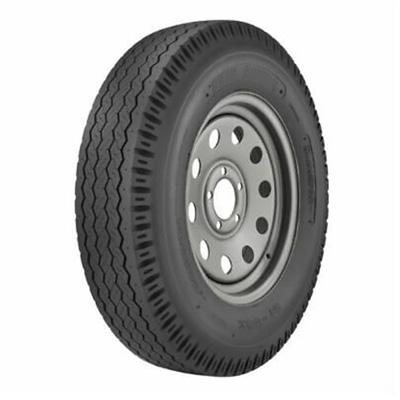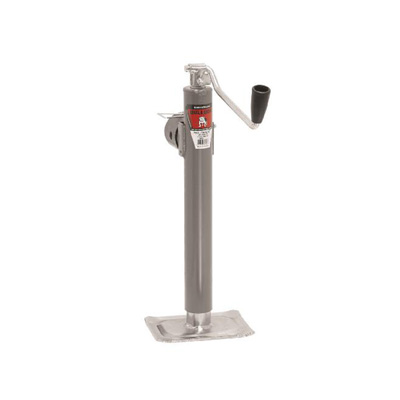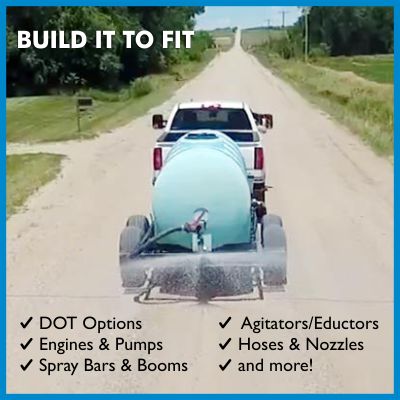 Extended Tongue Nurse Tank Trailer
Specialty Extended Trailer Frame
Extended Tongue Nurse Tank Trailer is a specialty nurse trailer with a 5' frame extension that can be specifically built for your exact needs and applications. Available in 1010, 1315, and 1610 gallon models, you will find that the extended nurse tank trailer adds stability and reduces bucking when towing on the open road and highway, which is especially helpful when towing heavy loads. Need more information on the Nurse Tank Trailers we offer? Contact Us today. For more information, see our Nurse Water Tank Trailer video below.
*Inventory levels change continually and vary by location and features required. Call for availability.
Extended Tongue Nurse Tank Trailer Features
5' Frame Extension with 4' Frame Platform
Available for 1010, 1020, 1315, 1320, 1610 Gallon Models
Heavy Duty Channel Iron Trailer Frame
Extended Tongue Nurse Tank Trailer Benefits
DOT and Non DOT Options
Plumbing Packages
Specialty Nurse Trailer Frame Extension
Looking for other features? We have an assortment of water trailer vendors with an extensive offering of styles, sizes, and components at exceptional pricing. All capacities listed are for use with water storage. We ship from warehouses across the U.S. and our team will work with you to provide the equipment that fits your needs, delivered within the time frame that you need it. Contact Us for information on other liquid storage options.
Extended Tongue Nurse Tank Trailer Details
The specialty extended nurse trailer features a 5' fame extension, 4' platform, and 12" rail, which is removeable on the drivers side. The extended nurse trailer is available for tank trailer models with 1010, 1315, and 1610 gallon capacity. All specialty trailers can be built specifically for your applications. The standard 10,000 lbs. jack is for the 1610 model, but there is an options 7,000 lbs. jack for the 1010 and 1315 models. The heavy duty, rugged trailer frame has powder coat paint and an abundance of options for customization. These options include fenders, hose stands, or hose hooks, plumbing packages of 2" and 3", inductor units, high speed tires, lights, ball coupler, and DOT options like electric brakes with lights and radials, which are on the 1010, 1020, 1315, and 1320 models.
The sprayer nurse trailer with an extended tongue gives you the extra stability you need when puling heavy, high-capacity water tanks from jobsite to jobsite.
Extended Tongue Nurse Tank Trailer Specs
Tank
1010, 1020, 1315, 1320, and 1610 gallon capacity Norwesco Flat Bottom Leg Tank, top fill port, bottom available dispensing port/drain
3 or 5 year nonprorated warranty
Supports
Heavy Duty cross member tank supports
Frame
Extra heavy-duty channel iron frame, powder coated
Specialty Nurse Trailer with 5 ' Extended double-plated tongue
4' Platform
12" Rail (Removeable on Drivers Side)
5-year warranty
Jack
Standard 10,000 Lbs. Jack for 1610
Optional 7000 lbs. Jack for 1010 and 1315
Tires
7.50 X 16 High Speed Tires
15 x 10 wheels
Extras
DOT Packages
Plumbing Packages: 2" and 3"
Inductor Unit
Optional
Many options for pumps and engines are available that can be mounted within the frame for greater protection
Extended Tongue Nurse Tank Trailer Downloads
Fertilizer Nurse Trailers and Their Applications
With our options for DOT and non DOT trailers, you will be able to take your extended tongue nurse trailer on the open highway without worry. Hauling heavy loads of water, whether potable or non potable, needs to be done with the greatest care. By using an extended tongue nurse tank trailer, you will have greater stability while towing these heavy loads. Whether you need to haul water, water-based chemical solutions, or fertilizer for your agricultural application, you'll find success with this specialty nurse tank trailer. Perfect for farmsteads, landscaping on campuses, livestock watering, and more, please contact us for additional details.
Extended Nurse Tank Trailer FAQs
When you use an extended tongue nurse tank trailer, you give yourself extra stability while towing heavy, high-capacity tanks. Especially while towing on the open road at high speeds, you need to have confidence that your water tank will arrive safely. We also offer DOT options that will make your nurse tank trailer road ready. For more information, please Contact Us.
The DOT options we carry include electric brakes with lights, fenders, high speed tires, and radials on certain water tank models. For more information on what options will best fit your needs and budget, please Contact Us.