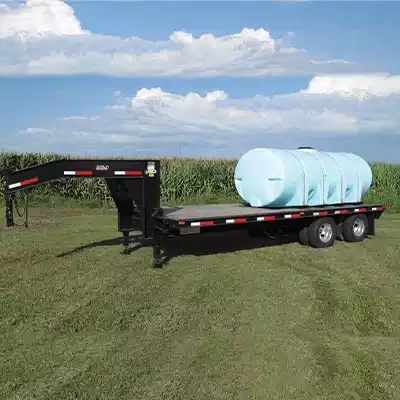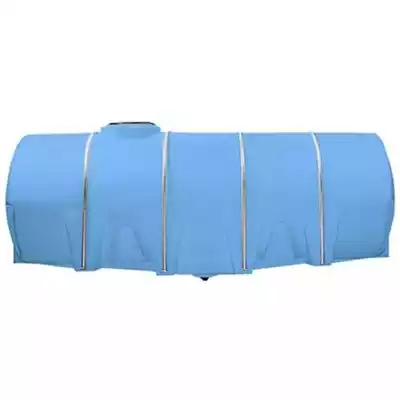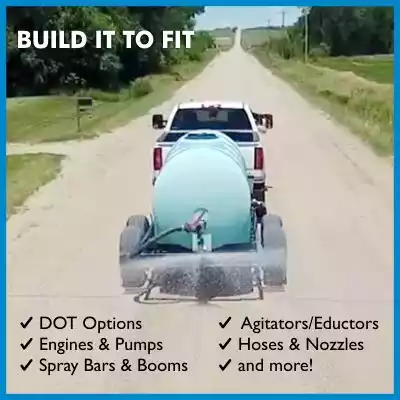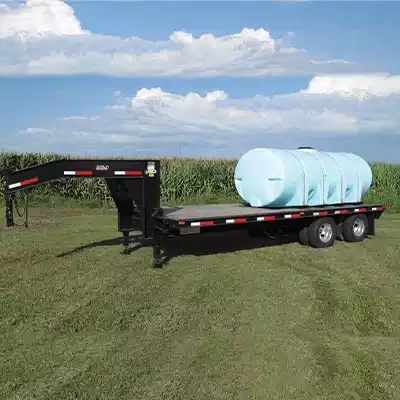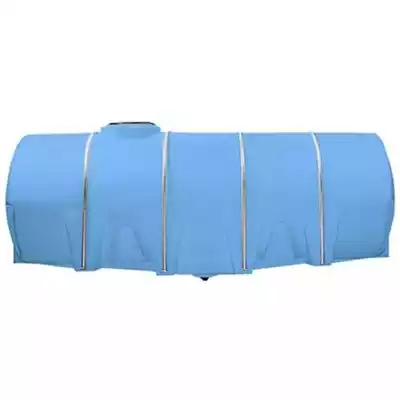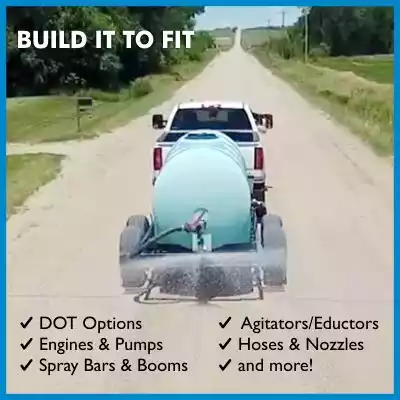 Gooseneck Water Trailer
Fertilizer Gooseneck Trailer
The Gooseneck Water Trailer is made to carry the heaviest of loads. When it comes to high-capacity water tanks and heavy fertilizer nurse trailers, you can depend on the Gooseneck Nurse Trailer. Heavy duty and powerful only begins to describe the strength of this water trailer. The tandem axle water trailer has two 12,000 lbs. electric axles, and the treated wood front deck dimensions are 8.5' W x 9' L. The 2010 gallon tank comes with dual quick fill ports of 2" or 3". You can also get the Gooseneck Water Trailer in a 1600 gallon capacity. For more information on the Nurse Trailers we offer, Contact Us. For more information, see our Nurse Water Tank Trailer video below.
*Inventory levels change continually and vary by location and features required. Call for availability.
Explore financing possibilities for this product; click here to apply for financing!
Looking for other features? We have an assortment of water trailer vendors with an extensive offering of styles, sizes, and components at exceptional pricing. All capacities listed are for use with water storage. We ship from warehouses across the U.S. and our team will work with you to provide the equipment that fits your needs, delivered within the time frame that you need it. Contact Us for information on other liquid storage options.
Gooseneck Water Trailer Features
8.5' W x 9' L Front Deck (Treated Wood)
Dual 2" or 3" Quick Fill Ports
Has Mud Flaps
Dual Tandem: 2 – 12,000 lbs. Axles
Gooseneck Water Trailer Benefits
Heavy Duty, High-Capacity Water Hauling
DOT and Non-DOT Options
2010 Gallon or 1600 Gallon Tank
1 Year Frame Warranty
Gooseneck Water Trailer Details
The 2010 gallon gooseneck water trailer is made with heavy duty, durable materials meant to go the distance for you. The 8" treated wood deck is perfect for storage, and the heavy duty steel frame supports the high capacity Norwesco leg tank. The Norwesco is a 100 percent drainable leg tank. Dual tandem 12,000 lbs. electric axles, and double drop down leg jacks are just two of the numerous features and options available with the Gooseneck Water Trailer for sale. The 2010 gallon tank features 2" or 3" quick fill ports and has plumbing package options of either 2" or 3" flanged. We also carry multiple options for inductor units, tank mixers, agitators, and eductors. Other features include a 30,000# Coupler and mud flaps. If you need a tank that blocks out light, you can choose a black Norwesco leg tank in either 1600 or 2010 gallons.
1610 or 2012 Gallon Gooseneck Water Trailer Specs
Tank
1600 gallon 100 % Drainable tank
2010 gallon Tank
Top fill port, bottom dispensing port/drain
Front Deck
8.5' W x 9' L
Frame
Extra heavy-duty 6" channel iron frame, powder coated
Double Drop Down Leg Jacks
8' Deck
5-year warranty
Axle
Dual Tandem 2 – 12,000 lbs. Axles
Tires
Dual 235/80R16 10 Ply
Jack
Double Drop Down Leg Jacks
Extras
15,000 lb safety chains
Adjustable clevis
Step platforms
MUD FLAPS
Optional
Many options for pumps and engines are available that can be mounted within the tongue for greater protection.
Warranty
1 YEAR
Gooseneck Water Trailer Downloads
Nurse Trailer Accessories (PDF)
For freeze protection for your water trailer or skid, our Water Trailer Heater Blankets are exactly what you need . When cold weather affects the viscosity of fuel, fluids, and other materials you can lose production time, adding additional costs. Power blankets keep your tanks and smaller corrugated/steel tanks at constant temperature, preventing fluids from freezing in extreme conditions. We customize thermal blankets to meet your specific needs, no matter the tank size or shape. Call us today to find out more!
Gooseneck Water Trailer Applications
Use the Gooseneck Water Trailer to carry the heaviest loads. When you need to haul high capacity water tanks to different locations, the Gooseneck Water Trailer allows you to take these capacities to great lengths. If you need to take these trailers on public roads and highways, then we offer DOT and non DOT options. If you need to carry potable water to campgrounds or rural homesteads, then the Gooseneck Trailer will be able to carry them there. If you need to carry fertilizer to farms and other rural locations, the Gooseneck Trailer is reliable. Use this trailer as an Ag trailer for livestock watering, landscaping, crop watering, arena watering, and other similar applications.
Gooseneck Water Trailer FAQs
Extended Nurse Tank Trailer FAQs
The main things that set the Gooseneck Trailer apart from the other nurse trailers is the included 30,000# Coupler, Double Drop Down Leg Jacks, Dual Tandem: 2-12,000 lbs. Electric Axles, 8.5'W x 9"L, the 1600 or 2010 gallon drainable tank, the multiple fill port options, and additional space on the deck. Carry the heaviest loads with the Gooseneck Water Trailer.
With the right components, you can take the Gooseneck Water Trailer on public roads and highways. The appropriate electric brakes, lights, fenders, high speed tires, and axles will make the trailer safe and compliant to travel from jobsite to jobsite. Contact us for more information DOT and non DOT components.